< PREV PAGE
NEXT PAGE >
PB 150 V8-318 5.2L VIN T 2-BBL (1983)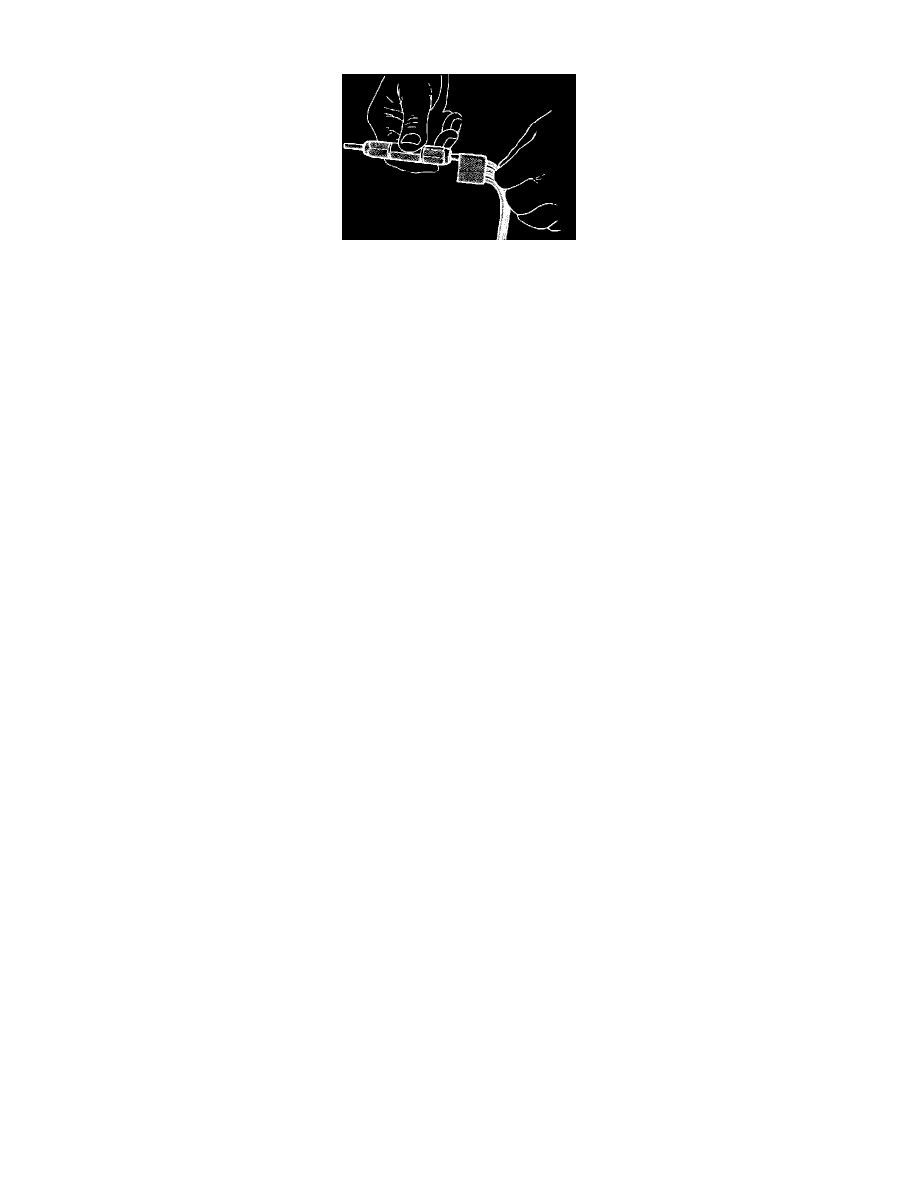 Speed Control Switch: Service and Repair
Fig. 22 Removing wire terminals
REAR WHEEL DRIVE MODELS
1. Disconnect battery ground cable.
2. Disconnect speed control connector at lower end of column.
3. Remove steering wheel.
4. Remove turn signal switch, then the lever attaching screws.
5. Remove steering column cover plate to gain access to lead wires at lower end of switch, then remove wires and terminals from connector using
tool No. C-4135 or equivalent.
6. Tape terminals, then remove lever and wires.
7. Reverse procedure to install. A guide wire will be required to install wiring harness of new speed control switch through steering column
opening. On tilt or telescopic steering columns, insert guide wire through turn signal lever opening in column.
< PREV PAGE
NEXT PAGE >