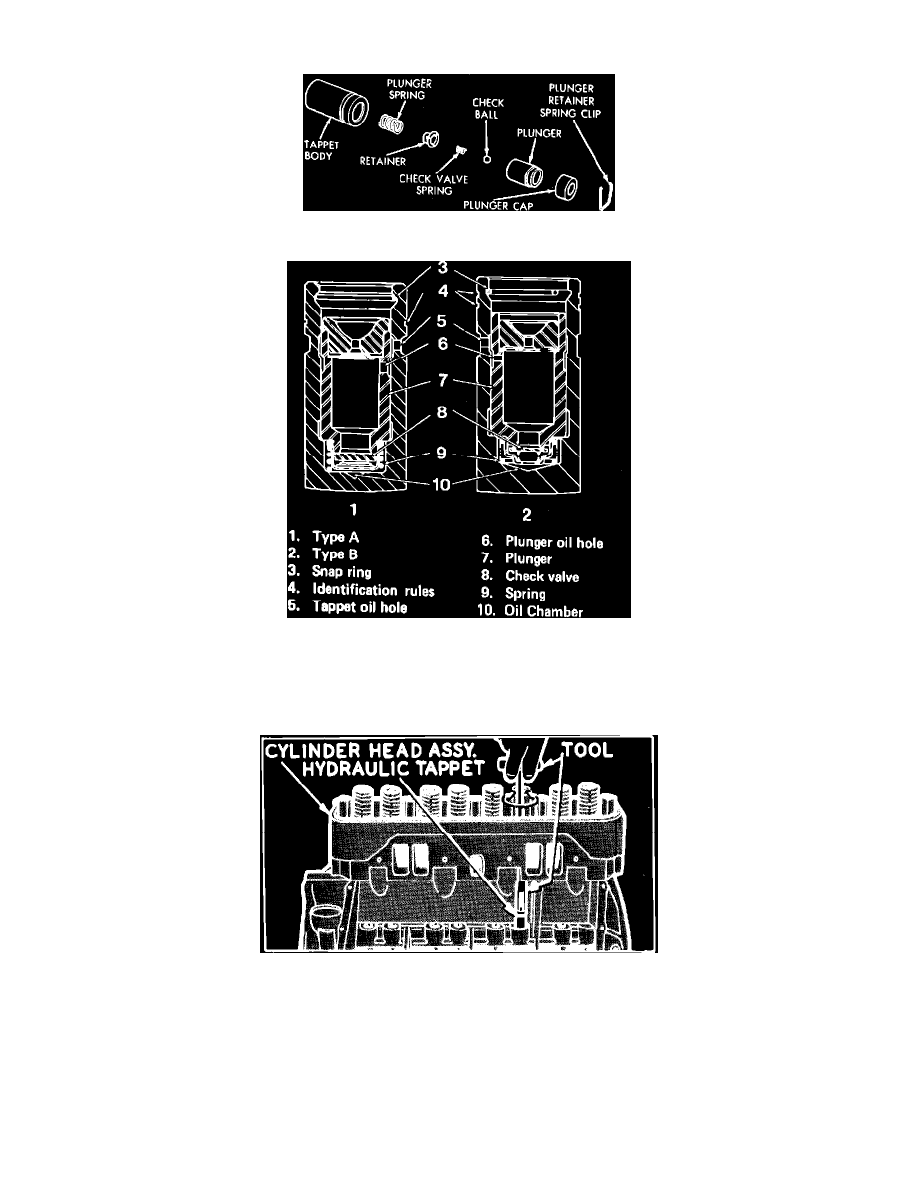 Lifter / Lash Adjuster: Service and Repair
Fig. 10 Hydraulic valve lifter. 1980-87 exc. V8-446 (7.3L)
Fig. 11 Hydraulic valve lifter. V8-446 (7.3L)
Figs. 10 and 11 illustrate the type of hydraulic valve lifters used. Before disassembling any part of the engine to check for noise, check the oil
pressure at the gauge and the oil level in the oil pan. The oil level in the pan should never be above the ``full'' mark on the dipstick, nor below the
``add oil'' mark. Either of the two conditions could be responsible for noisy lifters.
Fig. 12 Removing stuck hydraulic lifter with special tool. Typical
LIFTER, REPLACE
Worn valve guides or cocked springs are sometimes mistaken for noisy lifters. Determine which lifter is noisy. If the application of side thrust on the 
valve spring fails to noticeably reduce the noise, the lifter is probably faulty and should be removed for inspection. Removal of stuck lifters requires a
special tool, Fig. 12. When installing hydraulic lifters in the engine, fill them with light engine oil to avoid excessive time required to quiet them
during initial operation of engine.