< PREV PAGE
NEXT PAGE >
PB 150 V8-318 5.2L VIN T 2-BBL (1983)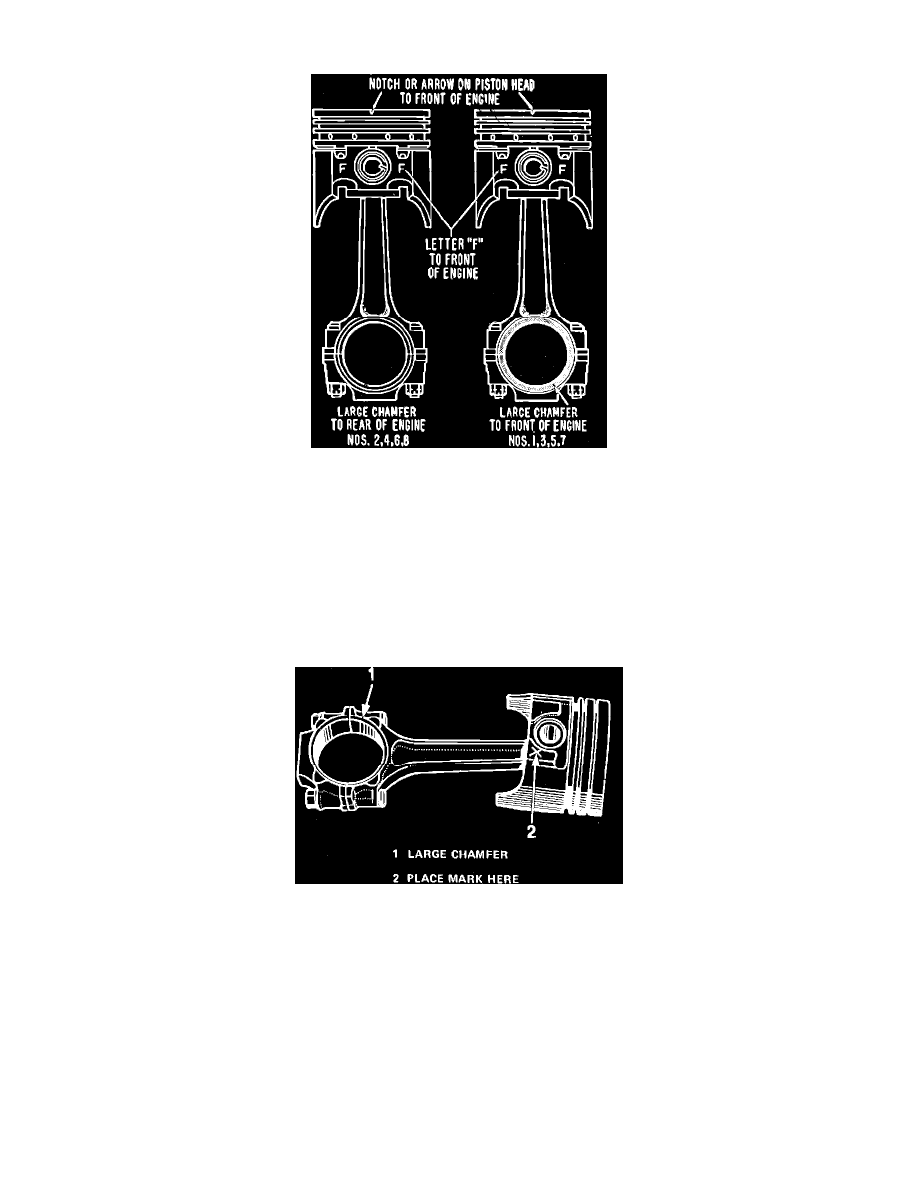 Connecting Rod: Service and Repair
Fig. 20 Correct assembly of pistons and rods. V8 engines exc. V8-446 (7.3L)
ALL V8 ENGINES EXC. V8-446 (7.3L)
When installing piston and rod assemblies in the cylinders, the compression ring gaps should be diametrically opposite one another and not in line
with the oil ring gap. The oil ring expander gap should be toward the outside of the ``V'' of the engine. The oil ring gap should be turned toward the
inside of the engine ``V''.
Immerse the piston head and rings in clean engine oil and, with a suitable piston ring compressor, insert the piston and rod assembly into the bore. Tap
the piston down into the bore, using the handle of a hammer.
Assemble and install the pistons and rods as shown in Fig. 20.
Fig. 21 Piston & rod assembly. V8-446 (7.3L)
V8-446 (7.3L)
Before disassembling, mark piston on same side as large chamfer on connecting rod, so they can be assembled in the same position. New pistons may
be installed either way on connecting rod, Fig. 21.
When installing piston in engine the large chamfered side of each connecting rod must be located against the crankshaft face. The chamfer provides
clearance at the crankshaft fillet.
< PREV PAGE
NEXT PAGE >