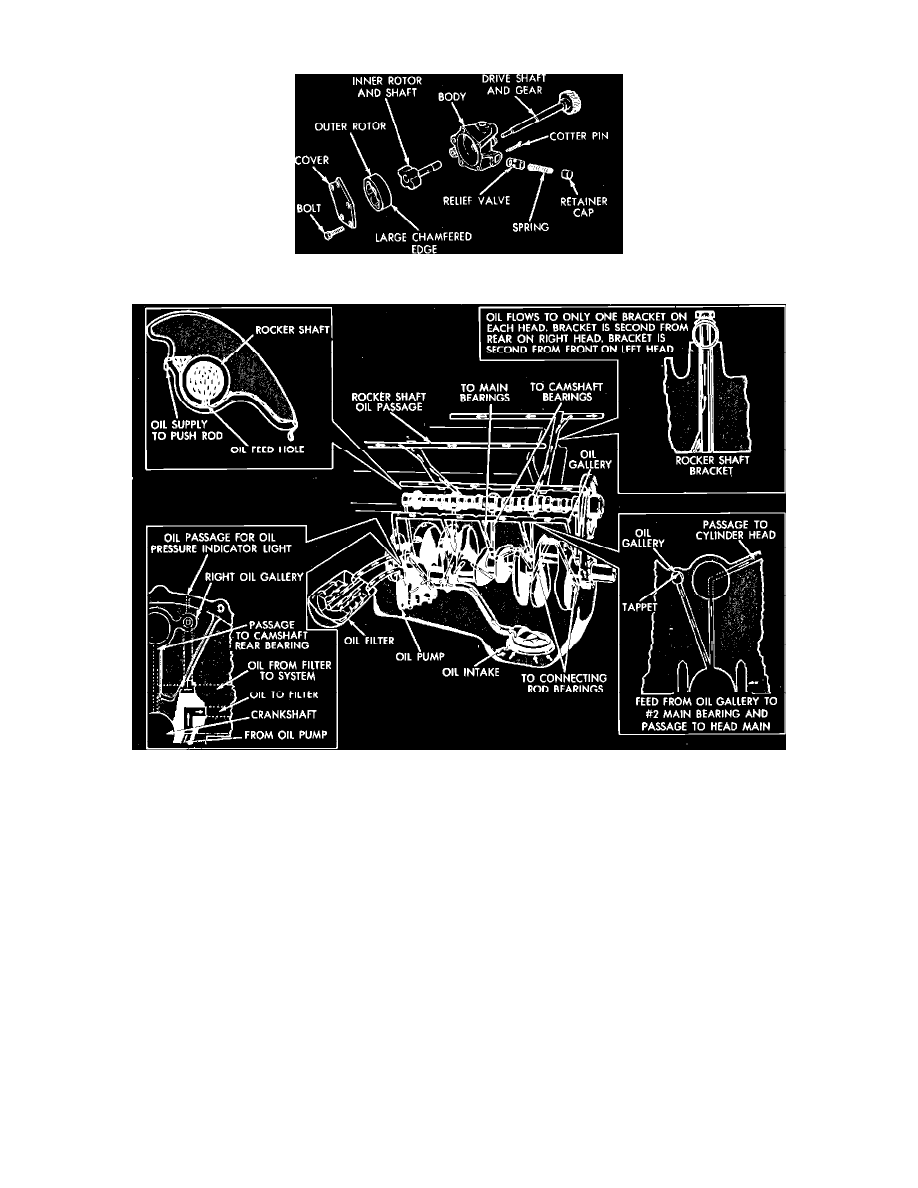 Oil Pump: Service and Repair
Fig. 31 Oil pump. V8-318 (5.2L) & V8-360 (5.9L)
Engine lubrication. V8-318 (5.2L) & V8-360 (5.9L) (Typical)
V8-318 (5.2L) & V8-360 (5.9L)
Removal of oil pump for servicing requires oil pan to be removed and oil pump unbolted from rear main bearing cap. With pump removed,
disassemble pressure relief valve by pulling out cotter pins and drilling a 1/8 inch hole into center of relief valve retainer cap. Insert a self-threading
sheet metal screw into cap and secure head in vise. While supporting pump body, remove cap by tapping body with soft hammer. Discard retainer cap
and remove spring and relief valve. Relief valve spring has a free length of 2-1/32 to 2-3/64 inch and should test between 16.2 and 17.2 lbs. when
compressed to 1-11/32 inch. Replace spring that fails to meet specifications. Unbolt oil pump cover and discard oil seal ring. Inner rotor and shaft can
now be removed as well as outer rotor. Clean all parts thoroughly and inspect for damage or wear. If mating surface of oil pump cover is scratched or
grooved, replace pump assembly.