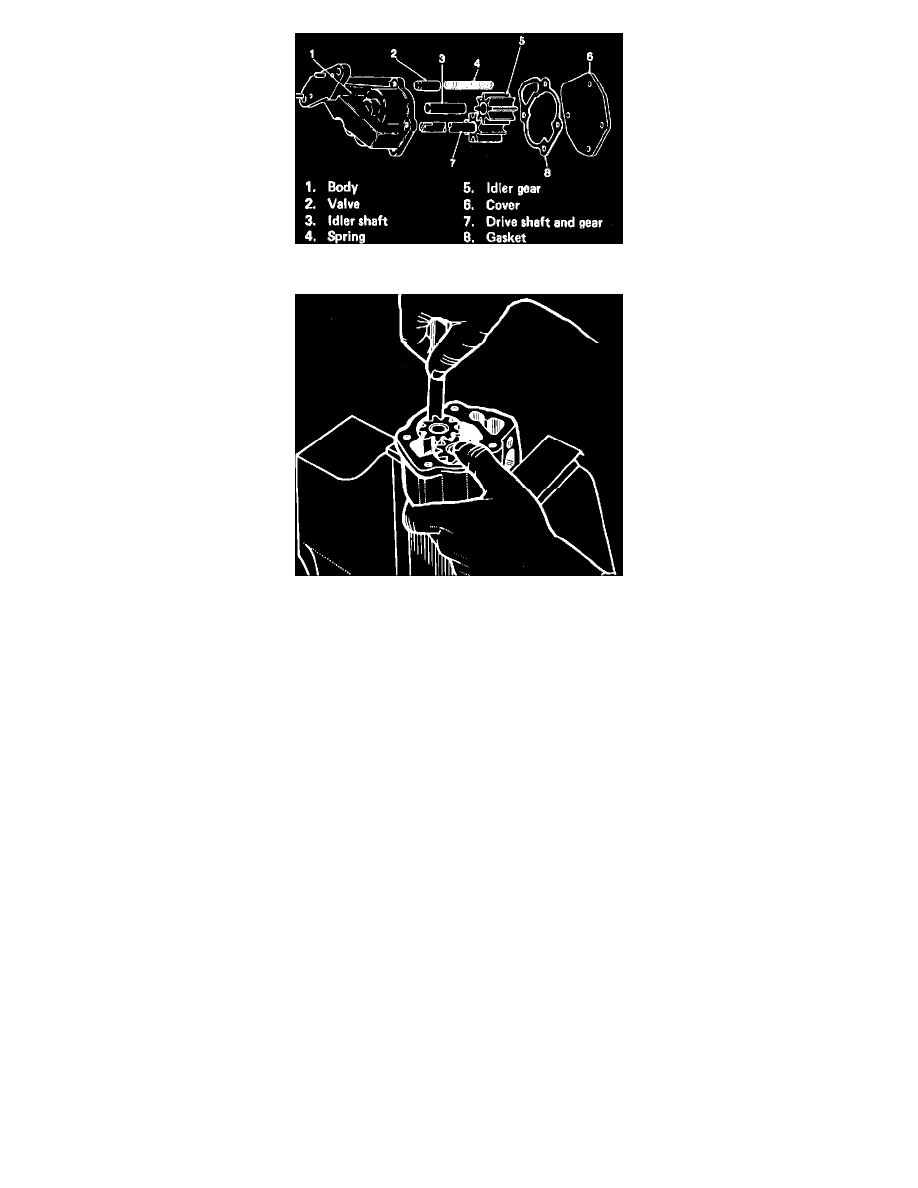 Fig. 32 Oil pump. V8-446 (7.3L)
Fig. 33 Measuring oil pump gear to body clearance. V8-446 (7.3L)
V8-446 (7.3L)
The oil pump consists of two gears and a pressure relief valve enclosed in the body. The pump is driven from the distributor drive gear. The body is
equipped with a regulator valve that limits oil pressure to approximately 50 psi. 
After removing the oil pan, the pump may be removed from its mounting and disassembled for repairs. With the pump cover removed, exert pressure
against gear with the thumb so as to push gear from outlet side of pump. Measure clearance between outside diameter of gear and bore of housing. If
clearance is not between 0.0014 - 0.0054 inch, replace worn parts. Check pump shaft clearance in bore. If clearance is not between 0.001 - 0.0025
inch, replace pump. Check backlash between pump body and gears. If clearance is more than 0.0107 inch, replace gear. Check body gear end
clearance. Clearance should be 0.0015 - 0.0065 inch. If endplay is not within specifications, add or remove oil pump cover gaskets to obtain specified
clearance.