< PREV PAGE
NEXT PAGE >
PB 150 V8-318 5.2L VIN T 2-BBL (1983)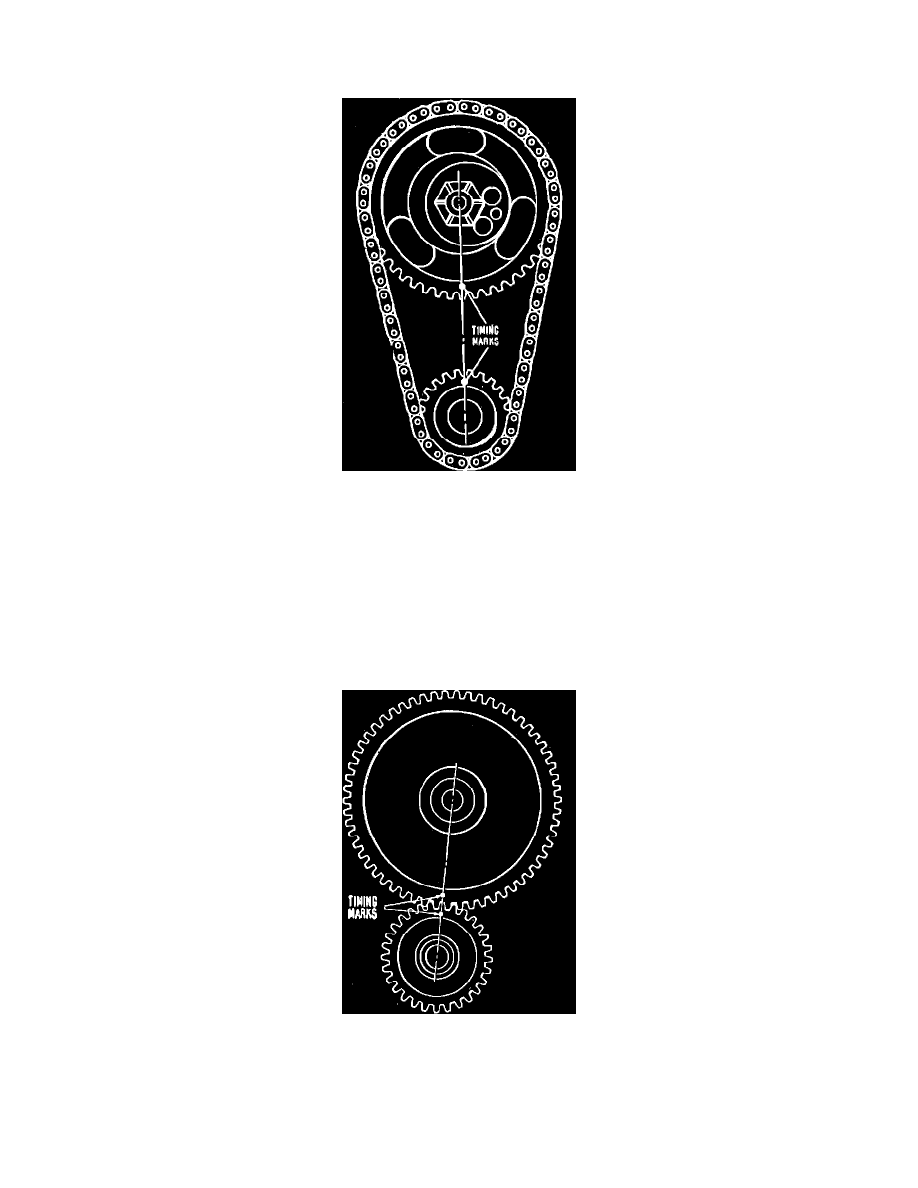 Timing Chain: Service and Repair
Timing Chain & Sprockets Replacement
Fig. 14 Valve Timing. V8 Engines exc. V8-446 (7.3L)
V8 ENGINES EXC. V8-446 (7.3L)
To install chain and sprockets, lay both camshaft and crankshaft sprockets on bench. Position sprockets so that the timing marks are next to each other.
Place chain on both sprockets, then push sprockets apart as far as the chain will permit. Use a straightedge to form a line through the exact centers of
both gears. The timing marks must be on this line.
Slide the chain with both sprockets on the camshaft and crankshaft at the same time, then recheck the alignment, Fig. 14. Use Tool C-3509 to prevent
camshaft from contacting welch plug in rear of engine block. Remove distributor and oil pump distributor drive gear. Position tool against rear side of
camshaft gear and attach with distributor retainer plate bolt.
Fig. 15 Valve Timing. V8-446 (7.3L)
V8-446 (7.3L)
When valves are correctly timed, the timing marks on the gears or sprockets should be adjacent to each other, Fig. 15.
< PREV PAGE
NEXT PAGE >