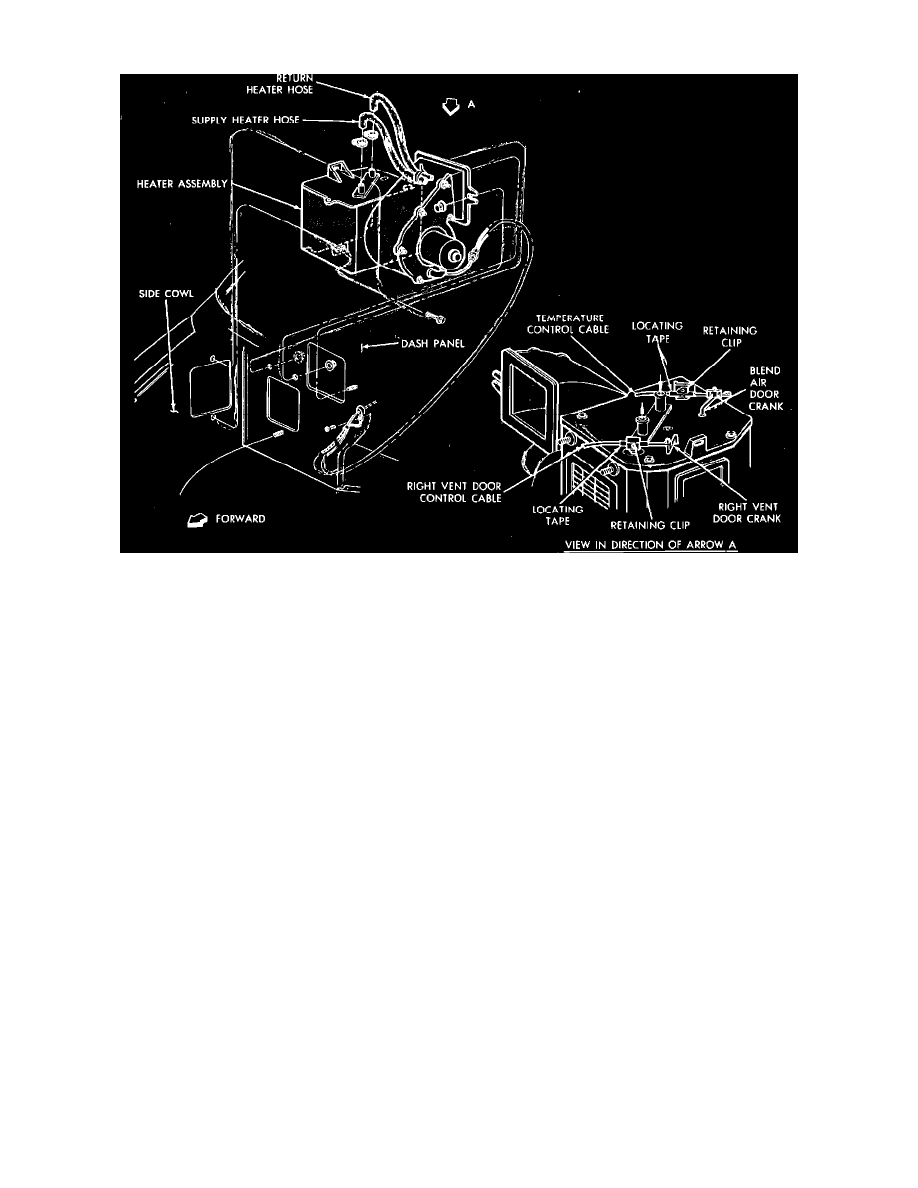 Heater Core: Service and Repair
Fig. 14 Heater assembly. 1980-87 Vans, Wagons & Front Sections. Less A/C
VANS, WAGONS & FRONT SECTIONS W/STANDARD HEATER
LESS A/C
1980-87 Models
1. Disconnect battery ground cable and drain cooling system.
2. Disconnect heater core hoses.
3. Disconnect temperature control cable from heater core cover and blend air door crank.
4. Disconnect blower motor feed wire from resistor block located on distribution duct in cab.
5. Set coolant overflow tank aside.
6. Remove nuts retaining heater assembly to side cowl and nuts retaining heater assembly to dash panel, then remove heater assembly from vehicle.
7. Remove heater core cover, then remove the two heater core retaining screws and remove heater core.
8. Reverse procedure to install.