< PREV PAGE
NEXT PAGE >
PB 150 V8-318 5.2L VIN T 2-BBL (1983)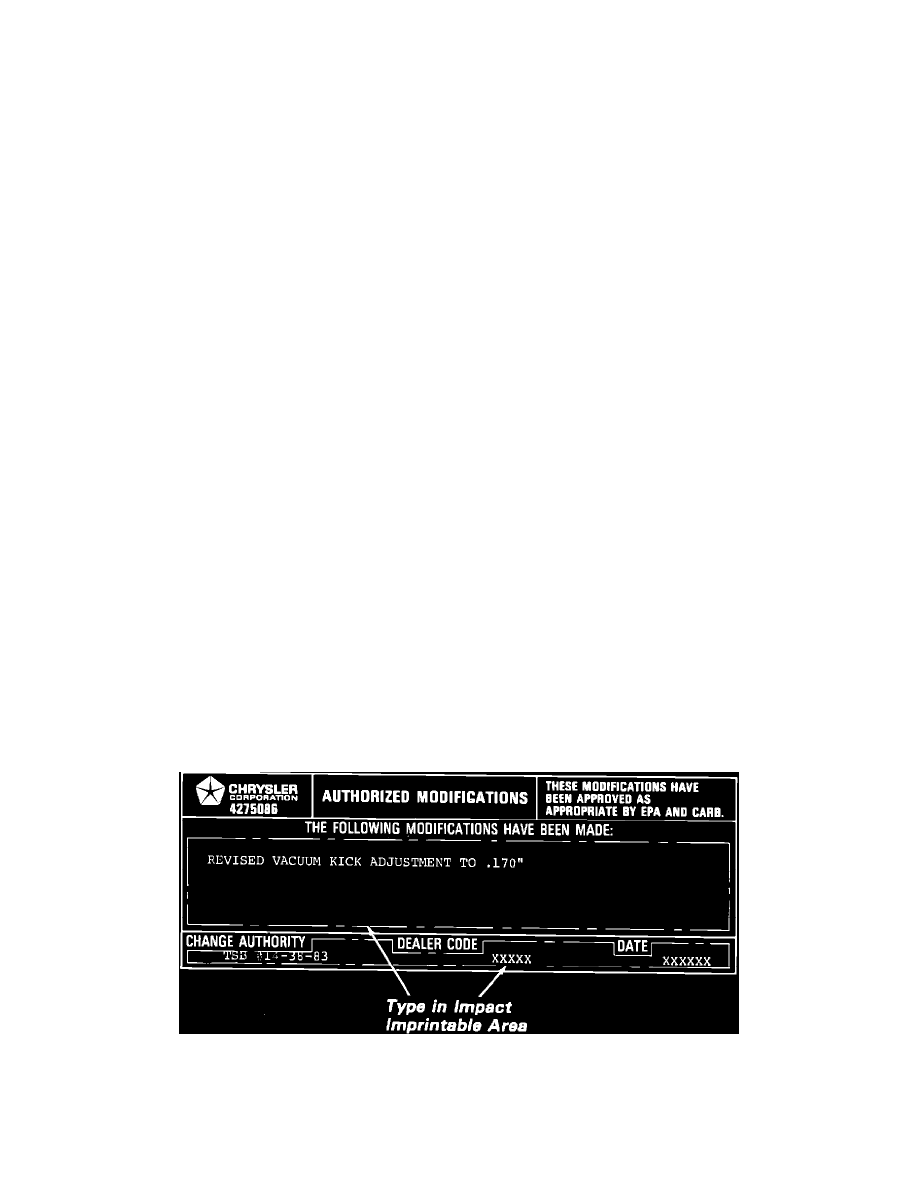 4.
Apply the modification label next to or near the original VECI label.
POLICY:
Reimbursable within the provisions of the warranty
TIME ALLOWANCE: Refer to Labor Operation Time Schedule Manual
Technical Service Bulletin # 143883
Date: 830901
Carburetor - Cold Engine Lope/Black Smoke
Models
1983 318-4BBL Heavy Duty Trucks, Automatic & Manual Transmission, Federal & California Systems
Subject
Cold Rich Loading
Index
FUEL
Date September 26, 1983
No.
14-38-83
P-3573-C
SYMPTOM/CONDITION
After starting the engine cold the engine will start loping and emit black smoke from the tailpipe at idle and under load.
PARTS REOUIRED
1 - Authorized Modification Label
PN 4275086
REPAIR PROCEDURE
1.
Reset choke vacuum kick adjustment from .130" to .170" using the procedure outlined in the service manual.
2.
Check and reset if necessary the hot fast idle speed.. Adjust to specification of 1800 rpm on Step 2 of fast idle cam using procedure outlined in the
service manual.
FIGURE 1
3.
Type the following information on the Authorized Modification Label PN 4275086 (Figure 1).
Lower Section:
< PREV PAGE
NEXT PAGE >