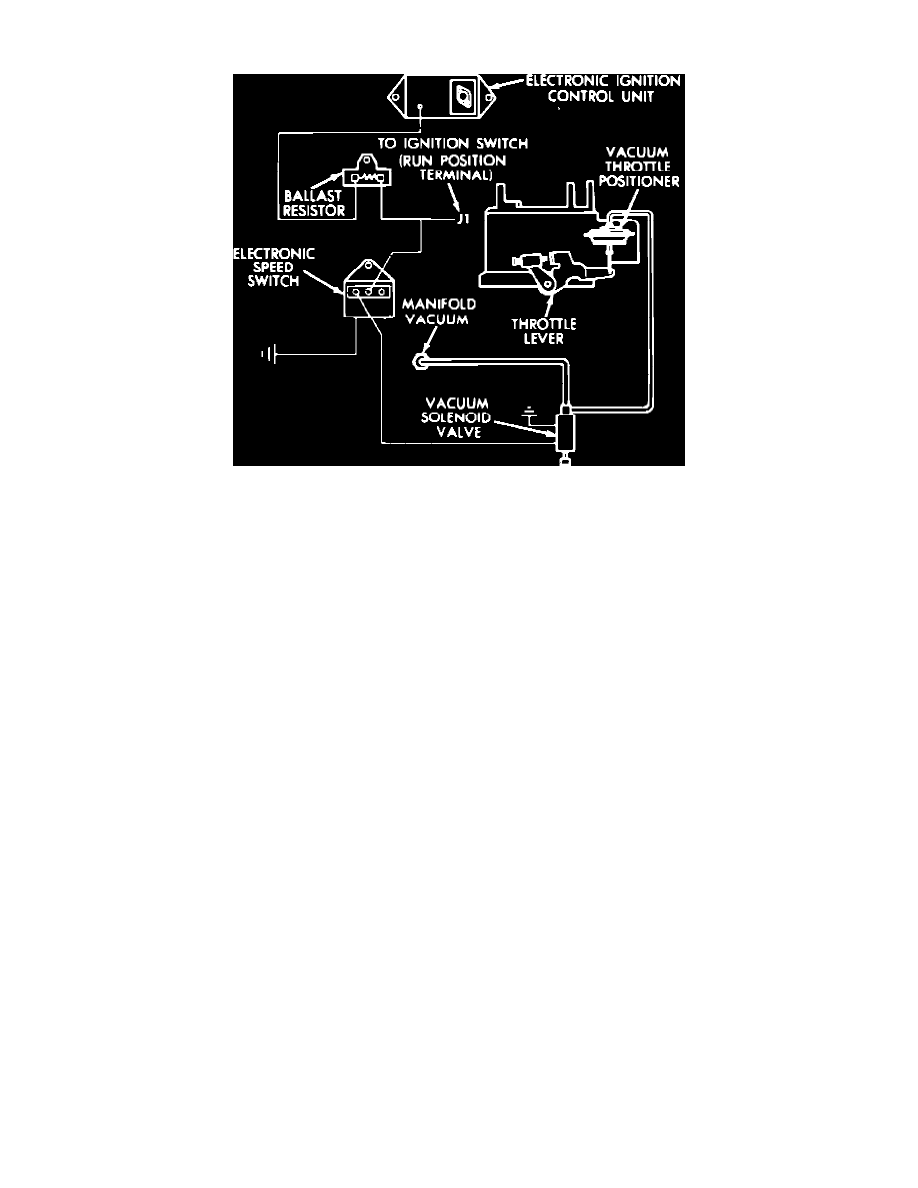 Idle Speed/Throttle Actuator - Electronic: Description and Operation
Fig. 46 Vacuum throttle positioner system
    Some vehicles are equipped with a throttle positioner system to prevent unburned hydrocarbon emissions through the exhaust system when the engine
is decelerated from a high RPM. This system consists of an electronic speed switch, an electrically controlled vacuum solenoid valve and a vacuum
actuated throttle positioner, Fig. 46.
    The electronic speed switch senses ignition pulses from the 5 ohm ballast resistor terminal connected to the ignition control unit. When engine speed
exceeds 2000 RPM, the speed switch allows vacuum to energize the throttle positioner. When the positioner is energized, a throttle stop provided, will
prevent the engine from returning to the idle position. When the throttle is released, it will return the idle to 1750 RPM. As the engine decelerates, the
electronic speed switch senses when the engine speed drops below 2000 RPM and de-energizes the throttle positioner. This permits the throttle to return
to the normal idle stop position and the engine will continue to decelerate to the idle speed. This operation positions the throttle partially open (1750
RPM) whenever the engine decelerates from a speed above 2000 RPM to a speed just below 2000 RPM, thus providing sufficient air flow through the
engine to dilute the air/fuel mixture.