< PREV PAGE
NEXT PAGE >
PB 150 V8-318 5.2L VIN T 2-BBL (1983)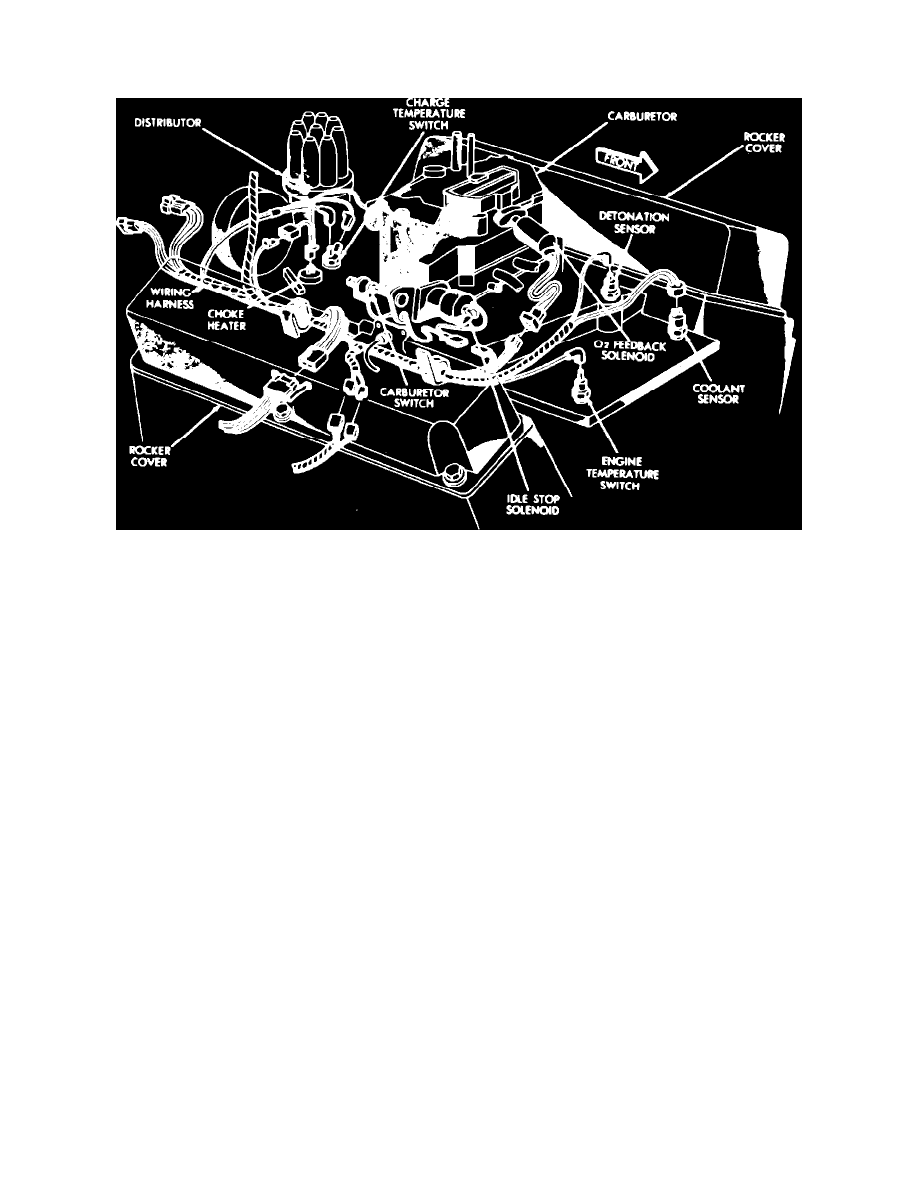 Coolant Temperature Sensor/Switch (For Computer): Description and Operation
Coolant Temperature Switch
Fig. 4 Switches & sensors location. V8 engine
    On V8 engines the coolant switch is located on the front of the intake manifold, Fig. 4. It operates by supplying a signal to the computer when the
engine coolant temperature is below 150~ F. This information is required to prevent a change in air fuel ratio until engine operation temperature is
reached except there is no control of canister purging.
< PREV PAGE
NEXT PAGE >