< PREV PAGE
NEXT PAGE >
PB 150 V8-318 5.2L VIN T 2-BBL (1983)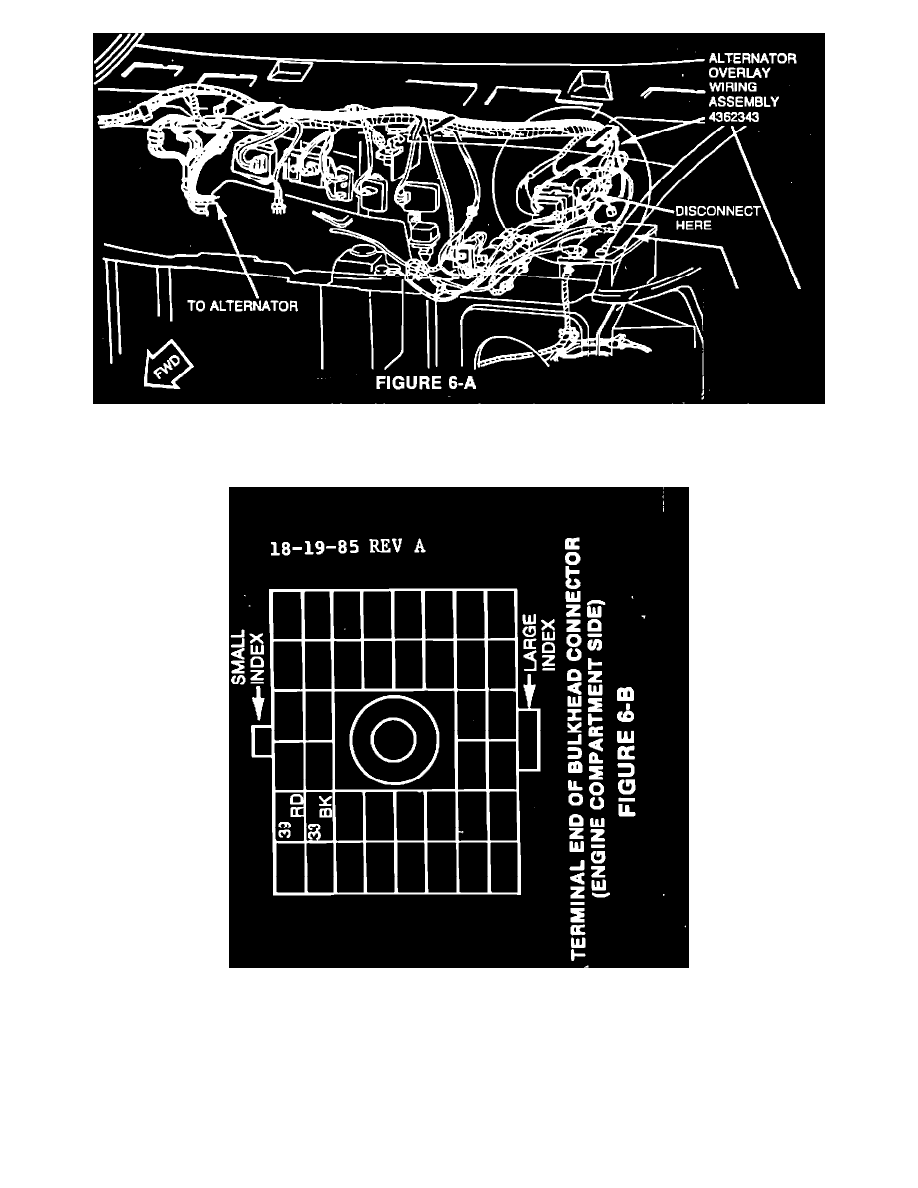 HEADLAMP AND DASH WIRING ASSEMBLY
1.
Disconnect the battery positive lead (single in-line connection) from the headlamp and dash wiring assembly (Figure 6-A).
FIGURE 6-B - TERMINAL END OF BULKHEAD CONNECTOR(ENGINE COMPARTMENT SIDE)
2.
Remove the following wires from the engine compartment side of the bulkhead connector (Figure 6-B).
a.
Red wire from cavity #39 (ammeter).
b.
Black wire from cavity #33 (ammeter).
Cut off the terminals and wrap tape around each end of both wires to insure that shorting cannot occur. Then tape the wrapped wires back
against the main harness.
< PREV PAGE
NEXT PAGE >