< PREV PAGE
NEXT PAGE >
PB 150 V8-318 5.2L VIN T 2-BBL (1983)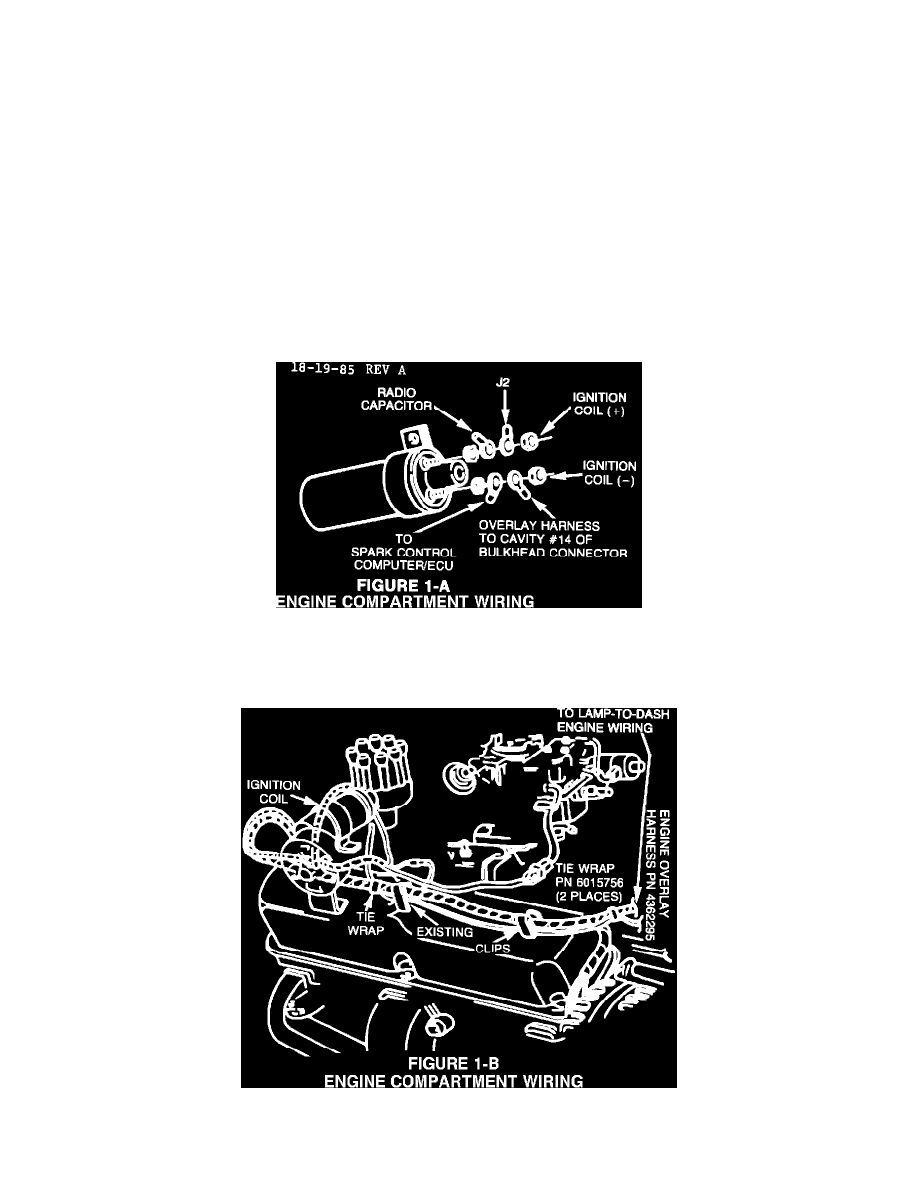 Refer to parts list for contents of each package.
Must be ordered separately:
1
Authorized Modification Label
PN 4275086
NOTE:
IT IS IMPORTANT THAT THE SPECIFIED FUEL TANK SIZE
APPLICATION PACKAGE BE SELECTED. THE USE OF AN IMPROPER PART NUMBER PACKAGE MAY CAUSE THE
VEHICLE TO RUN OUT OF FUEL WELL BEFORE THE GAUGE READS EMPTY.
REPAIR PROCEDURE
A.Engine Compartment Harness Pn 4362295
1.
Disconnect the battery.
2.
Remove engine side of bulkhead connector. Depress fingers on instrument panel half of bulkhead connector, and push connector back
through the hole into the passenger compartment.
FIGURE 1A - ENGINE COMPARTMENT WIRING
3.
Remove engine cover. Install the bare eyelet terminal of overlay harness, PN 4362295, to the negative terminal of the ignition coil as shown
in Figure 1-A.
FIGURE 1B - ENGINE COMPARTMENT WIRING
< PREV PAGE
NEXT PAGE >