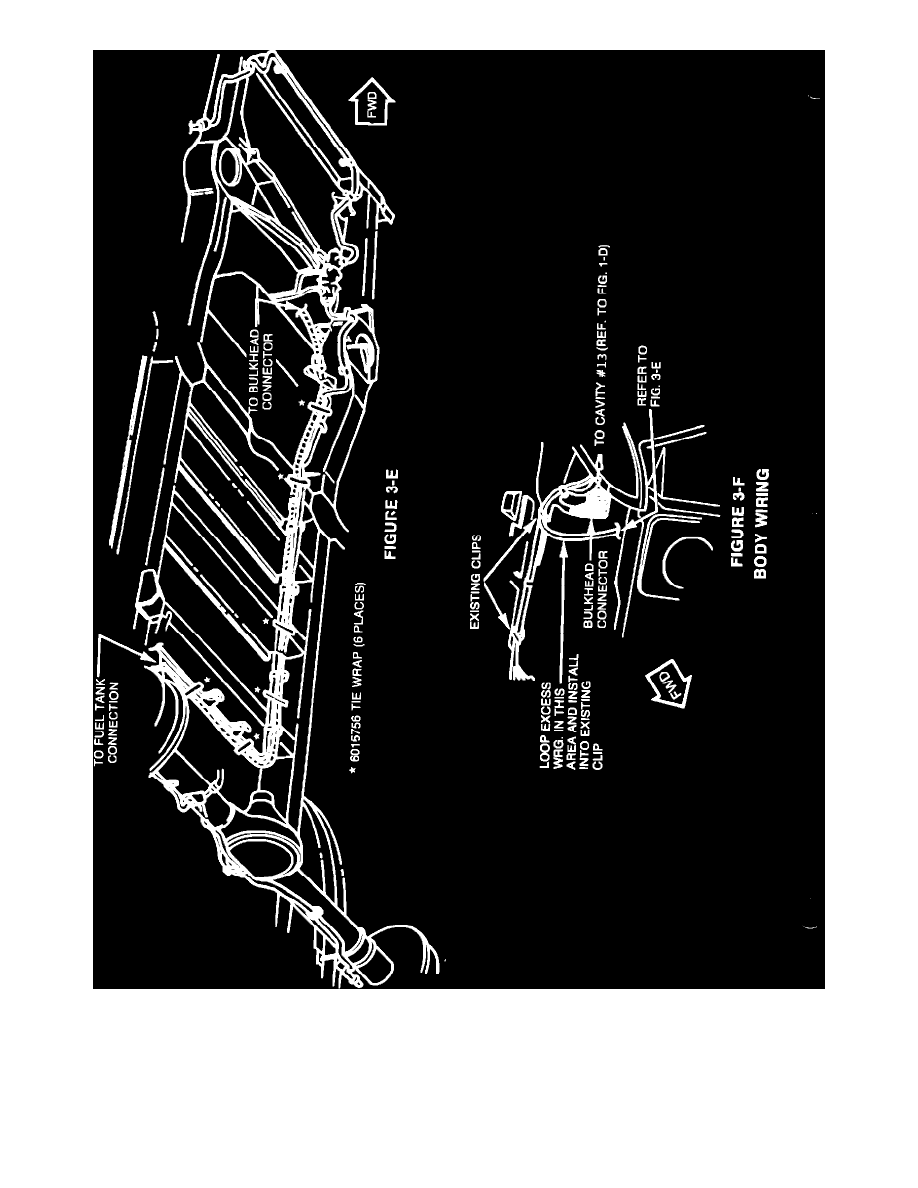 FIGURE 3-F - BODY WIRING
NOTE:
HARNESS SHOULD BE TIGHT IN THIS AREA THE WRAP IN FOUR
(4)
PLACES (FIGURE 3-E).
3.
At engine compartment, route harness through existing speedometer cable clips to bulkhead connector. If excess wiring exists; loop, tie wrap (2),
and install into existing clip (Figure 3-F).