< PREV PAGE
NEXT PAGE >
PB 150 V8-318 5.2L VIN T 2-BBL (1983)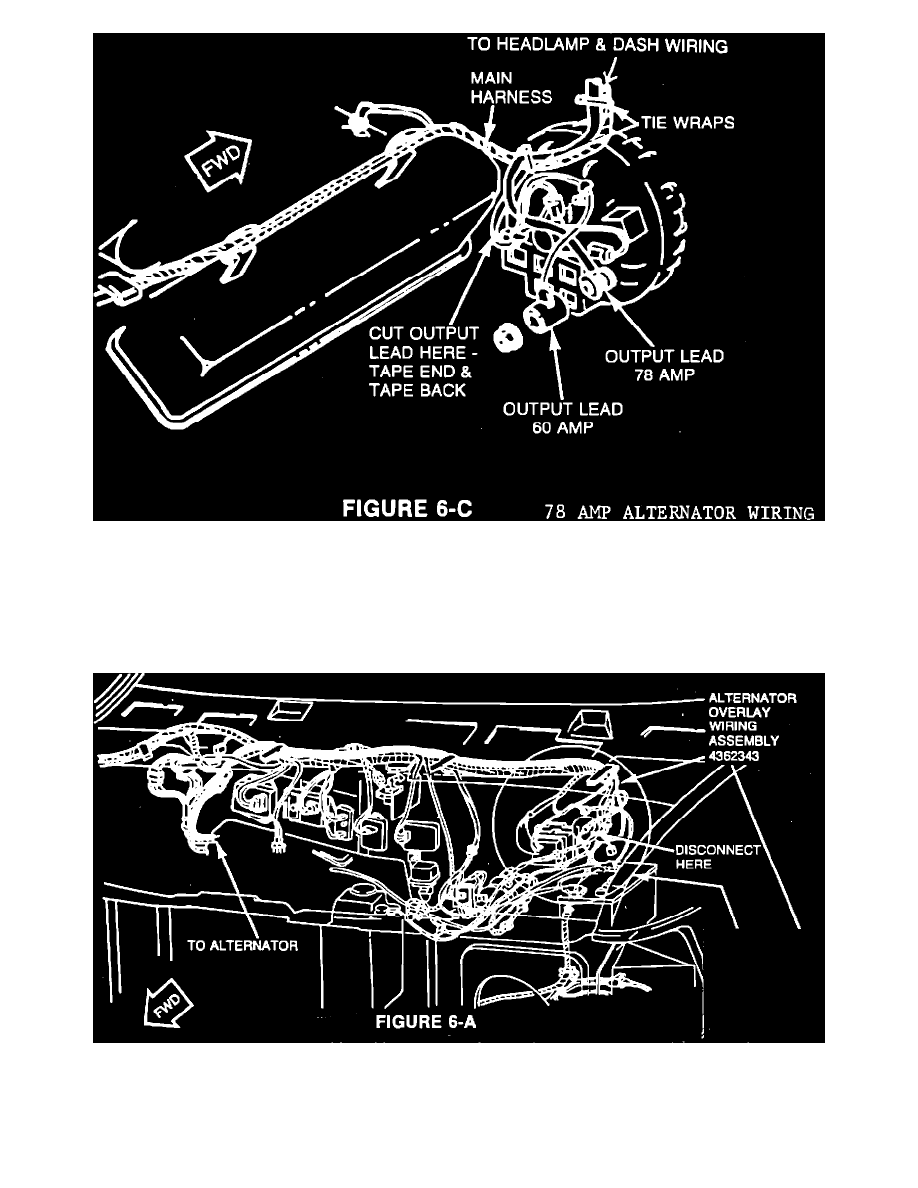 FIGURE 6-C - 78 AMP ALTERNATOR WIRING
3.
Remove the alternator output wire (heavy gauge) from the 60 amp alternator (Figure 6-C). Cut the wire off leaving approximately three (3)
inches of wire extending out of the main harness. Tape the end of the lead thoroughly. Then fold and tape the lead back against the main
harness to prevent shorting.
4.
Remove 60 amp alternator assembly and install 78 amp alternator assembly, PN 4111204, per the service manual alternator replacement
procedure.
HEADLAMP AND DASH WIRING ASSEMBLY
< PREV PAGE
NEXT PAGE >