< PREV PAGE
NEXT PAGE >
PB 150 V8-318 5.2L VIN T 2-BBL (1983)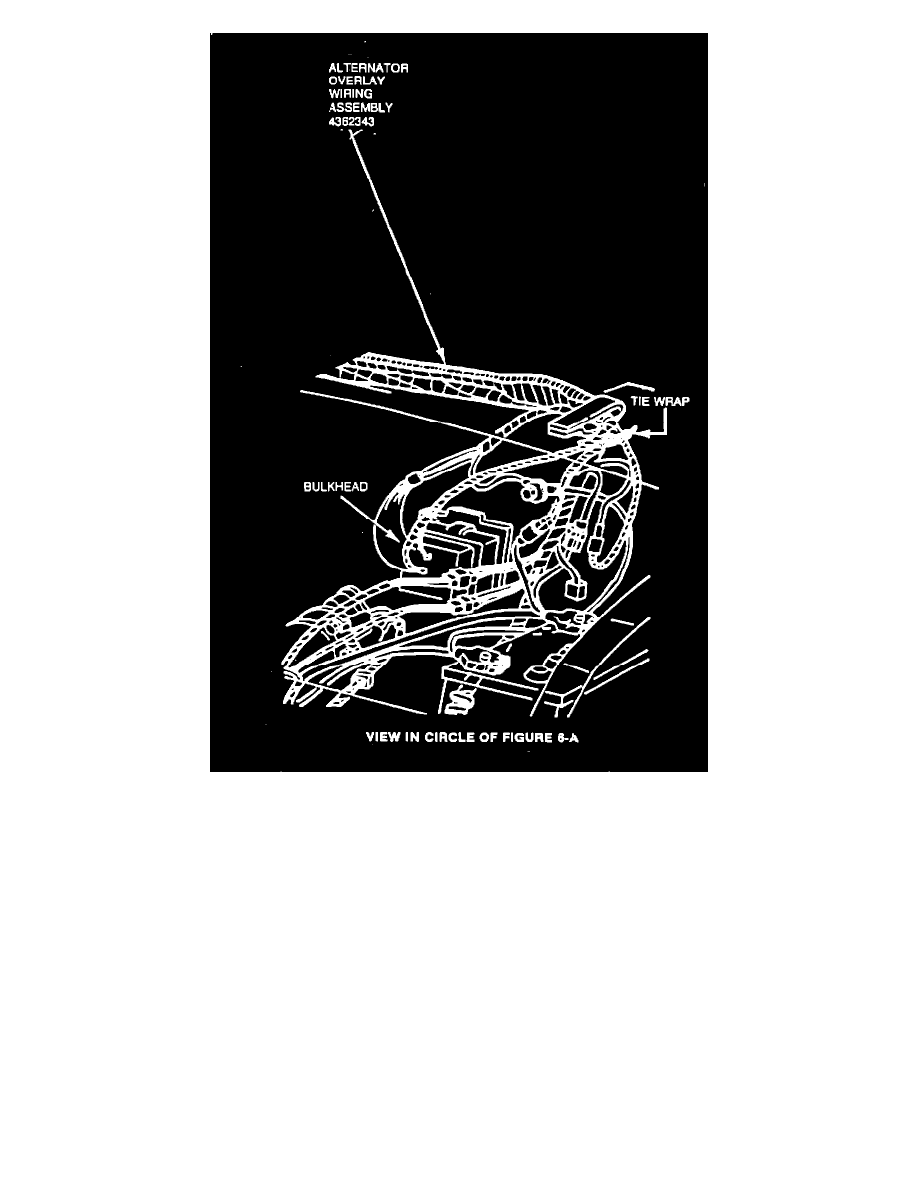 FIGURE 6A1
7.
Connect the battery positive lead and the headlamp and dash wiring assembly lead to those of the alternator overlay wiring assembly, PN 4362343,
as shown in circled view of Figure 6-A.
8.
Reinstall instrument panel half, then engine compartment half of bulkhead connector and torque to 40 inch pounds.
9.
Reconnect battery. Check wire and hose routing, start the engine, and inspect the entire system for fuel leaks.
10.
Reinstall engine cover.
POLICY:
Reimbursable within the provisions of the warranty and repair manual.
TIME ALLOWANCE:
Labor Operation No.
14-70-17-94 - All
2.5 Hrs.
Optional Equipment:
14-70-17-60 - Carter Thermoquad Carburetor
0.5 Hrs.
14-70-17-61 - With Auxiliary A/C - Without Elec.
0.7 Hrs.
Rear Window Defroster
14-70-17-62 - Without Auxiliary A/C
0.3 Hrs.
14-70-17-63 - With Auxiliary A/C - Without
0.4 Hrs.
< PREV PAGE
NEXT PAGE >