< PREV PAGE
NEXT PAGE >
PB 150 V8-318 5.2L VIN T 2-BBL (1983)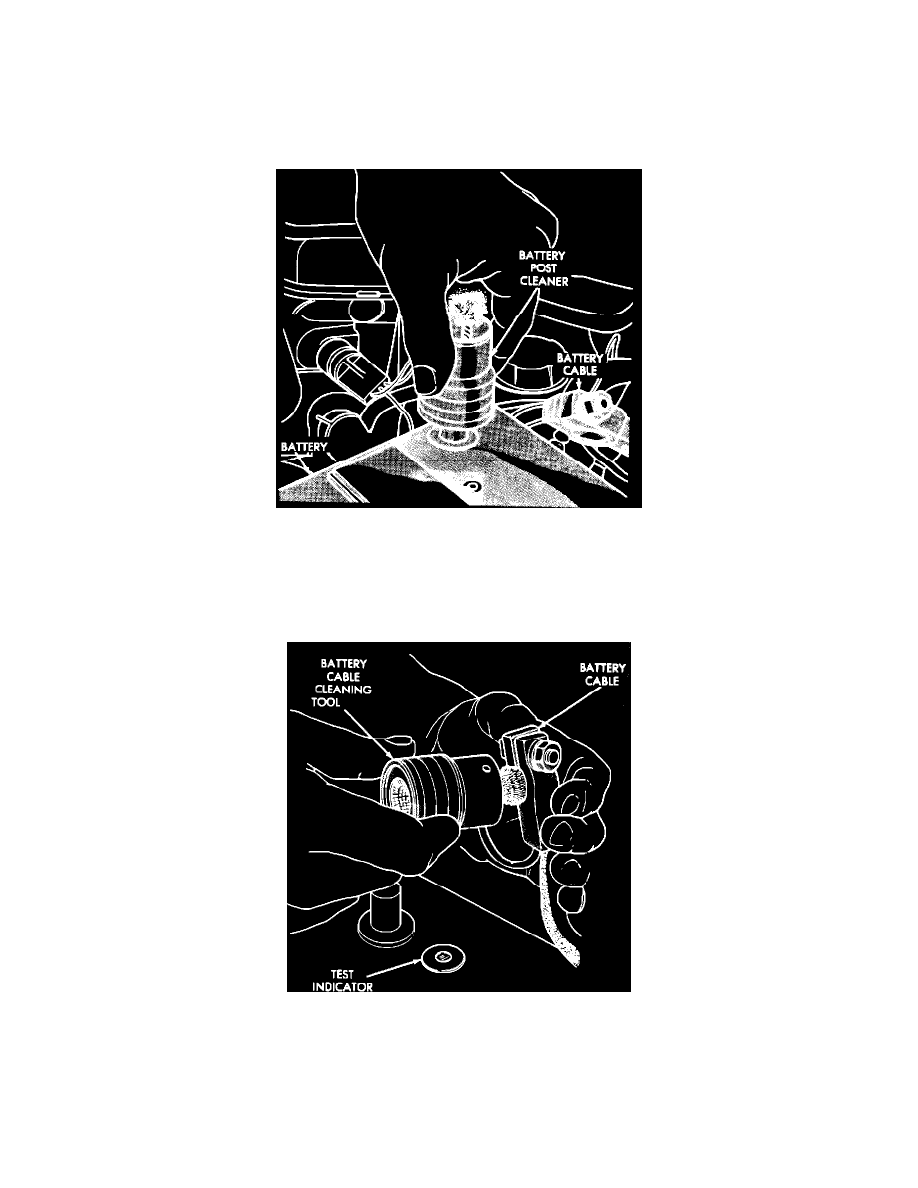 ELECTROLYTE. A SUITABLE PAIR OF RUBBER GLOVES (NOT THE HOUSEHOLD TYPE) SHOULD BE WORN WHEN
REMOVING BATTERY BY HAND.
4.
Clean top of battery with a solution of clean warm water and baking soda. Scrub area with a stiff bristle brush and wipe off with a cloth moistened
with ammonia or baking soda in water.
5.
Inspect battery case and cover for cracks. If cracks are present battery must be replaced.
FIGURE 3
6.
Inspect battery tray for damage caused by loss of acid from battery. If acid damage is present it will be necessary to clean area with same solution
as described in Step 4.
7.
Clean battery post with a suitable battery post cleaning tool (Figure 3).
FIGURE 4
8.
Clean the inside surfaces of the terminal clamps with a suitable battery terminal cleaning tool. Replace damaged or frayed cables and broken
terminal clamps (Figure 4).
9.
Inspect battery for proper or damaged hold down ledge.
10.
Install battery in vehicle making sure that the battery is properly positioned on the battery tray.
< PREV PAGE
NEXT PAGE >