< PREV PAGE
NEXT PAGE >
PB 150 V8-318 5.2L VIN T 2-BBL (1983)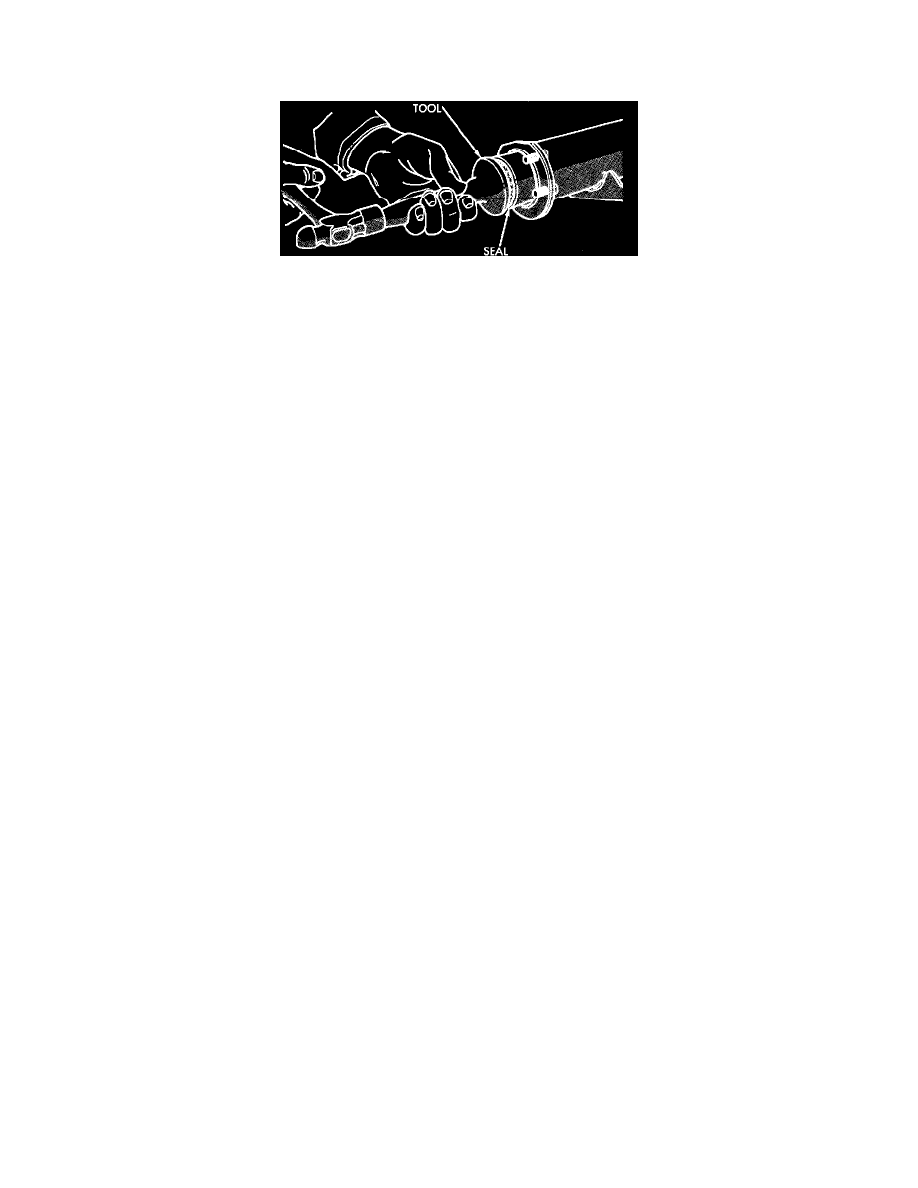 5. Remove axle shaft bearing and seal from axle housing using tools C-4167 and C-637 on all models except 1984-87 9-1/4 inch HD axle, or tool
C-4828 on 1984-87 9-1/4 inch HD axle. If bearing shows no sign of excessive wear or damage, it can be reused along with a new seal. Never reuse
an axle shaft seal. Remove any burrs that may be present in housing bearing shoulder, as bearing could become cocked during installation.
Fig. 8 Installing axle shaft oil seal
6. Using suitable tools, install bearing, making sure it does not become cocked. Drive bearing until it bottoms against shoulder. Do not use seal to
position or bottom bearing as this will damage seal.
7. Using tool C-4130 or equivalent, install axle shaft bearing seal until outer flange of tool bottoms against housing flange face. This will position
seal to the proper depth.
8. Reverse disassembly procedure to reassemble axle.
< PREV PAGE
NEXT PAGE >