< PREV PAGE
NEXT PAGE >
Prowler V6-3.5L VIN G (1999)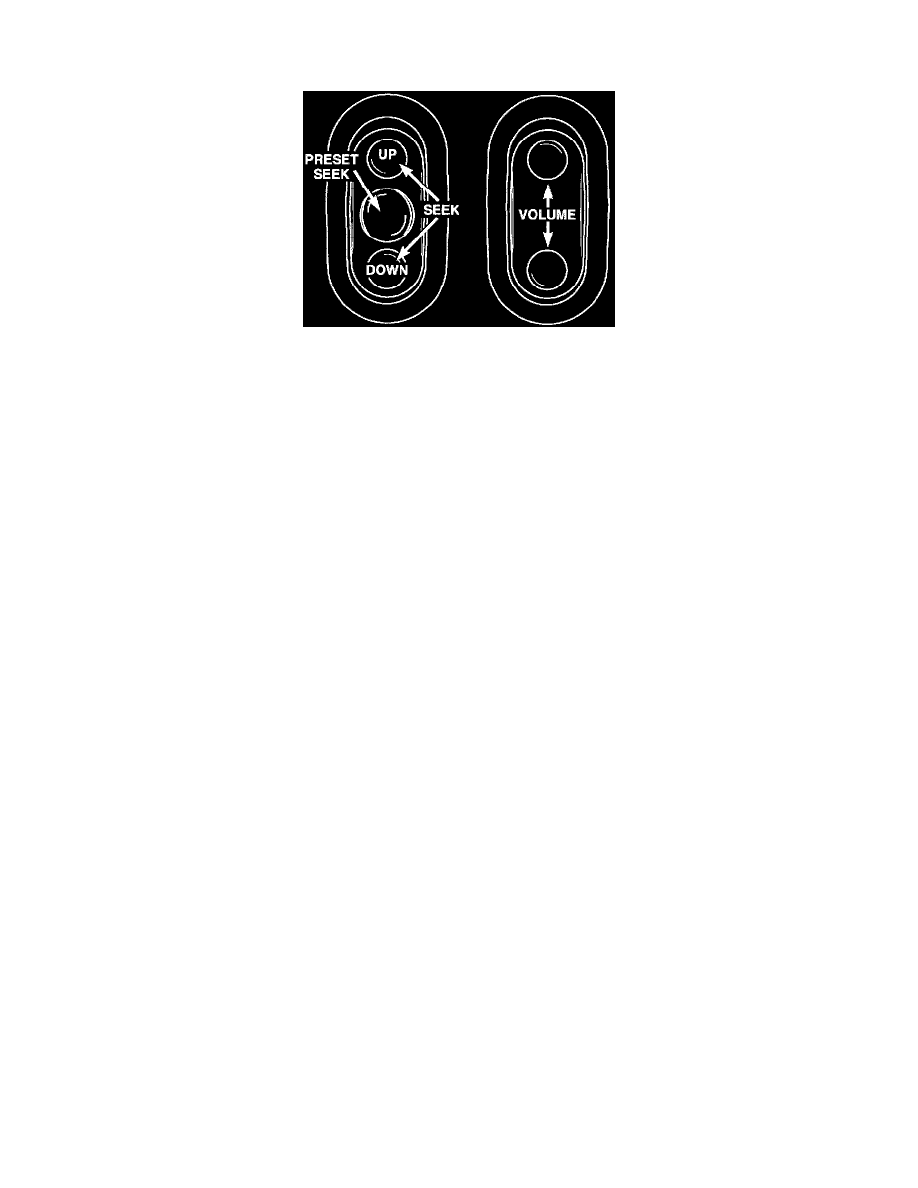 Remote Switch: Description and Operation
SYSTEM OPERATION
Remote Radio Switch Operational View
Remote radio control switches are available on Prowler. Two rocker-type switches are mounted on the back (instrument panel side) of the steering
wheel spokes. The switch on the left spoke is the seek switch and has seek up, seek down, and preset station advance functions. The switch on the
right spoke is the volume control switch and has volume up, and volume down functions.
These switches are resistor multiplexed units that are hard wired to the Body Control Module (BCM) through the clockspring. The BCM sends the
proper messages on the Chrysler Collision Detection (CCD) data bus network to the radio receiver. For diagnosis of the BCM or the CCD data
bus, the use of a DRB scan tool and the proper Body Diagnostic Procedures are recommended. For more information on the operation of the 
remote radio switch controls, refer to the Owner's Manual in the vehicle glove box.
< PREV PAGE
NEXT PAGE >