< PREV PAGE
NEXT PAGE >
Prowler V6-3.5L VIN G (1999)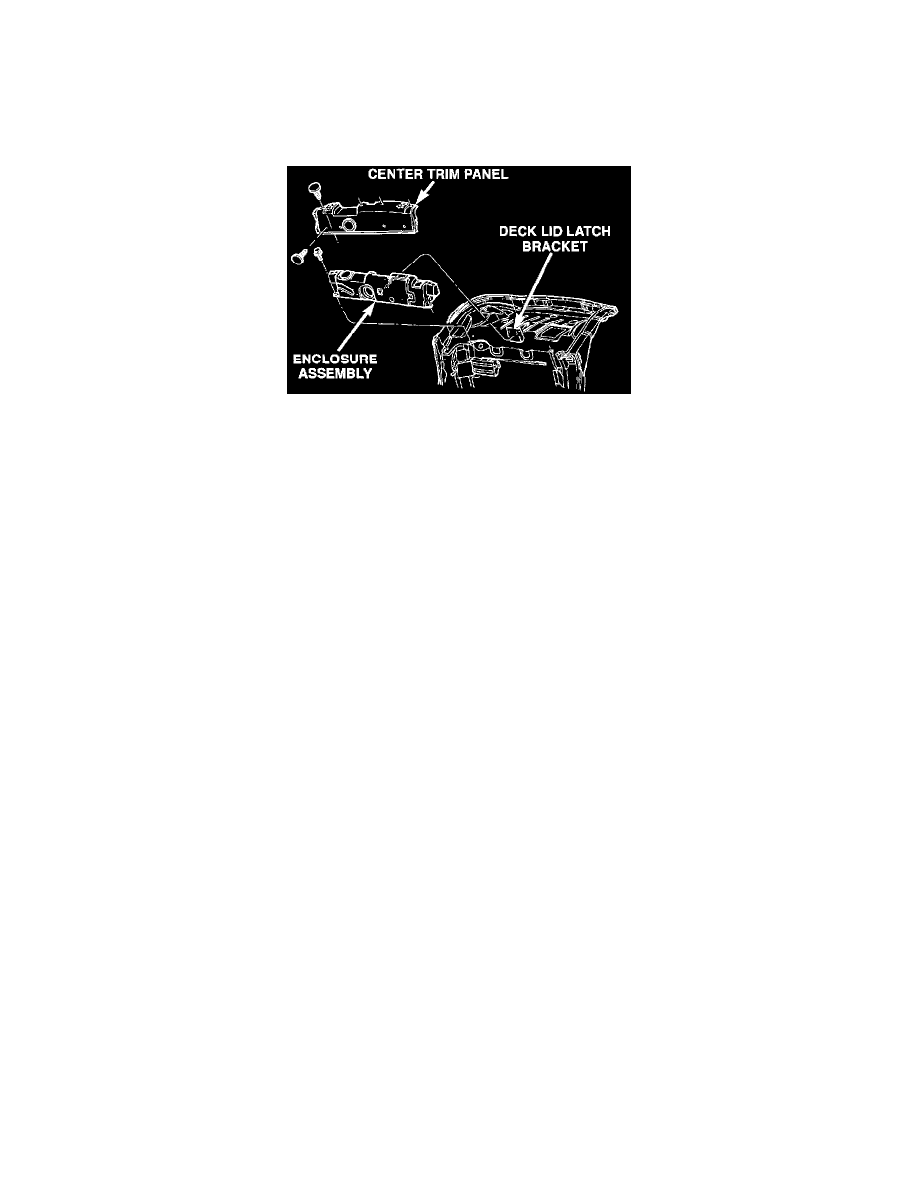 Speaker: Service and Repair
Rear Speaker Enclosure Assembly
CAUTION:  Do not operate the radio with speaker leads detached. Damage to the output devices may result.
REMOVAL
.
Remove the center trim panel by removing the push in fasteners.
Rear Speakers Enclosure Assembly
2. Remove the bolt from each of the enclosure side brackets and the nut from the deck lid latch bracket.
3. Disconnect wire connectors and remove enclosure assembly.
INSTALLATION
-
For installation reverse the above procedure. Be sure to attach the side bolts on the enclosure first an that the wire connectors are facing rearward
in vehicle.
< PREV PAGE
NEXT PAGE >