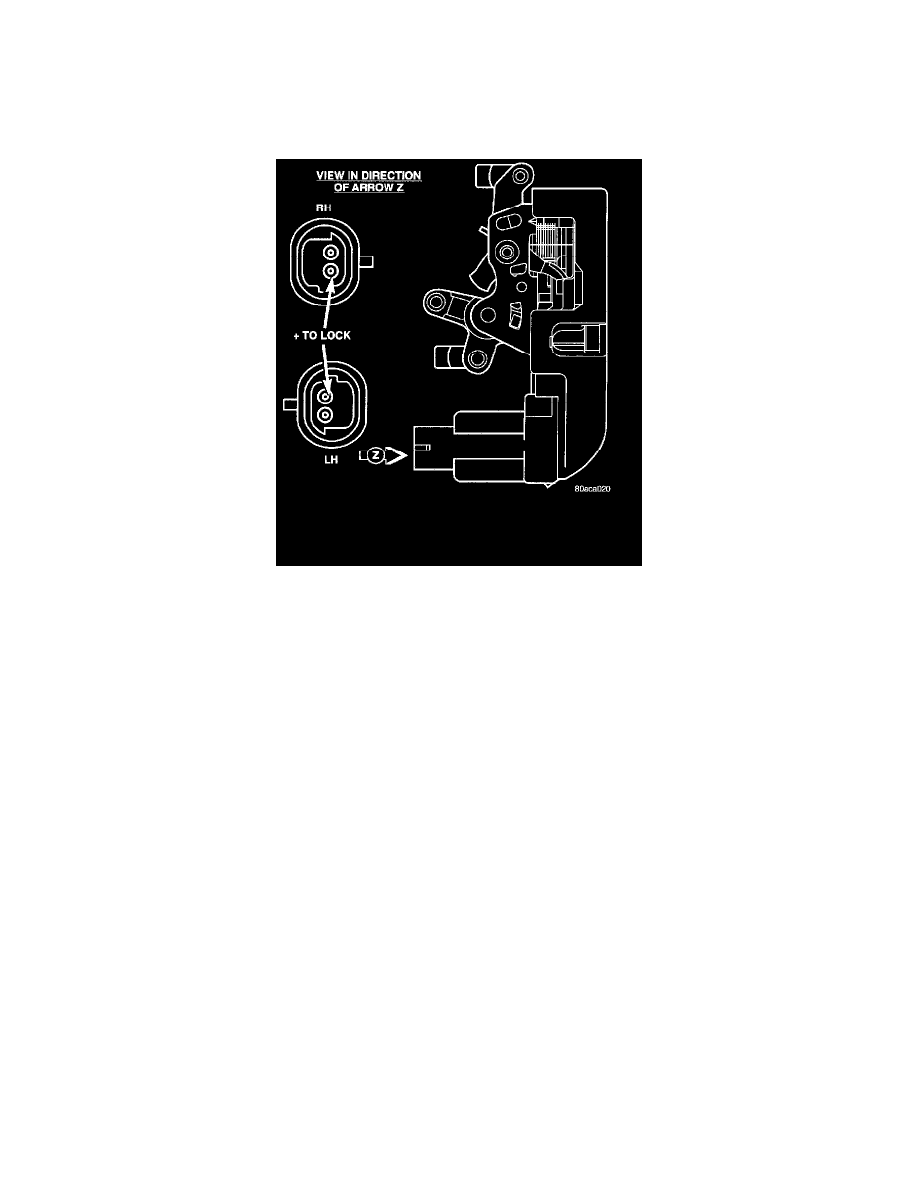 Power Door Lock Actuator: Testing and Inspection
Verify battery condition before testing door lock motor(s), refer to Battery for proper diagnosis procedures.
To determine which motor is faulty, check each individual door for electrical lock and unlock or disconnect the motor connectors one at a time, while
operating the door lock switch. In the event that either of the motors work, the problem may be caused by a shorted motor, a relay or a bad switch.
Disconnecting the defective motor will allow the others to work.
Door Lock Motor
To test an individual door lock motor, disconnect the electrical connector from the motor. To lock the door, connect a 12 volt power source to the
positive pin of the lock motor and a ground wire to the other pin. To unlock the door reverse the wire connections at the motor pin terminals. If these
results are NOT obtained, replace the motor.