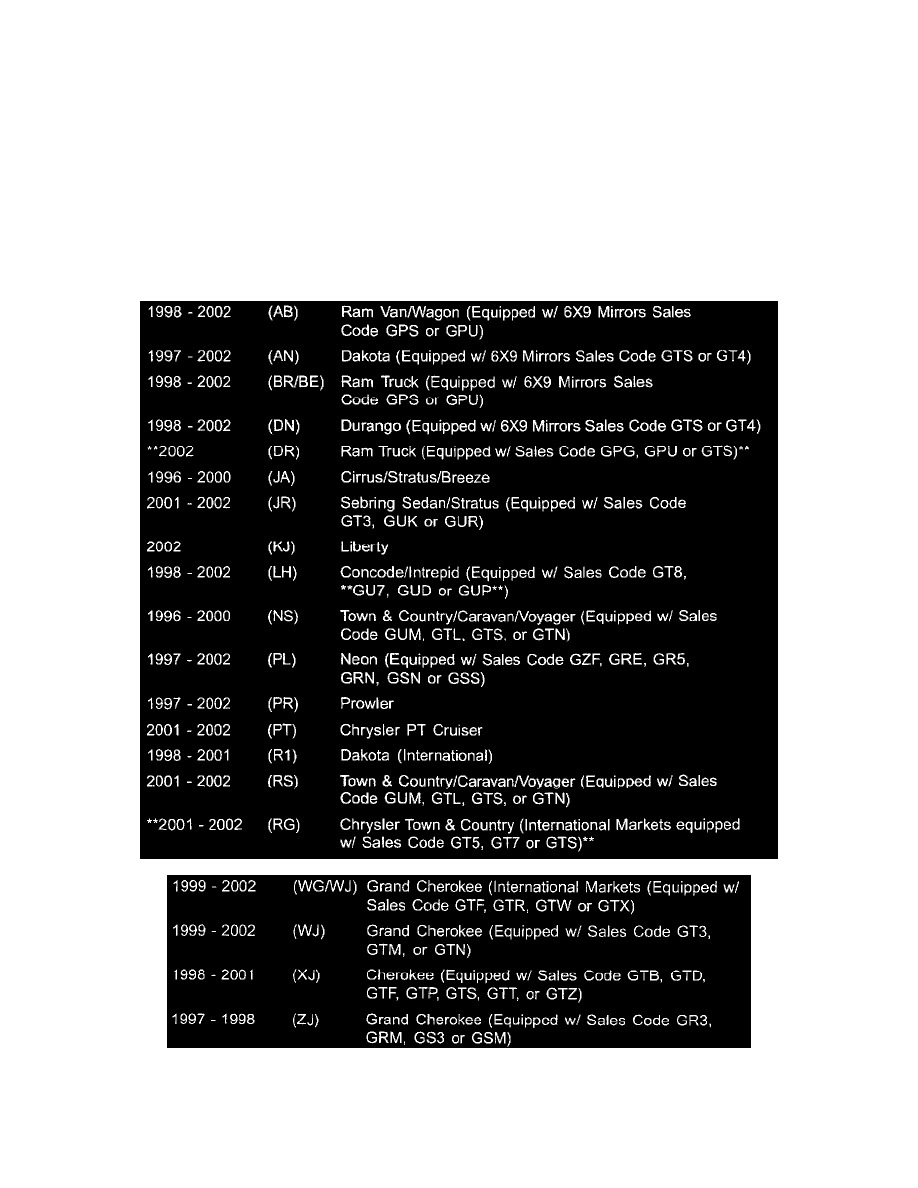 Mirrors: Technical Service Bulletins
Outside Rearview Mirror - Glass Replacement
NUMBER: 23-015-02
GROUP: Body
DATE: Apr. 1, 2002
THIS BULLETIN SUPERSEDES TECHNICAL SERVICE BULLETIN 23-027-01, DATED SEPT. 21, 2001, WHICH SHOULD BE REMOVED
FROM YOUR FILES. ALL REVISIONS ARE HIGHLIGHTED WITH **ASTERISKS** AND INCLUDE ADDITIONAL MODELS AND SALES
CODES.
SUBJECT:
Outside Rearview Mirror Glass Replacement
MODELS
DISCUSSION:
It is unnecessary to replace the entire outside rearview mirror assembly when the mirror glass is damaged or broken. Replacement mirror glasses are
available from MOPAR.