< PREV PAGE
NEXT PAGE >
Prowler V6-3.5L VIN G (1999)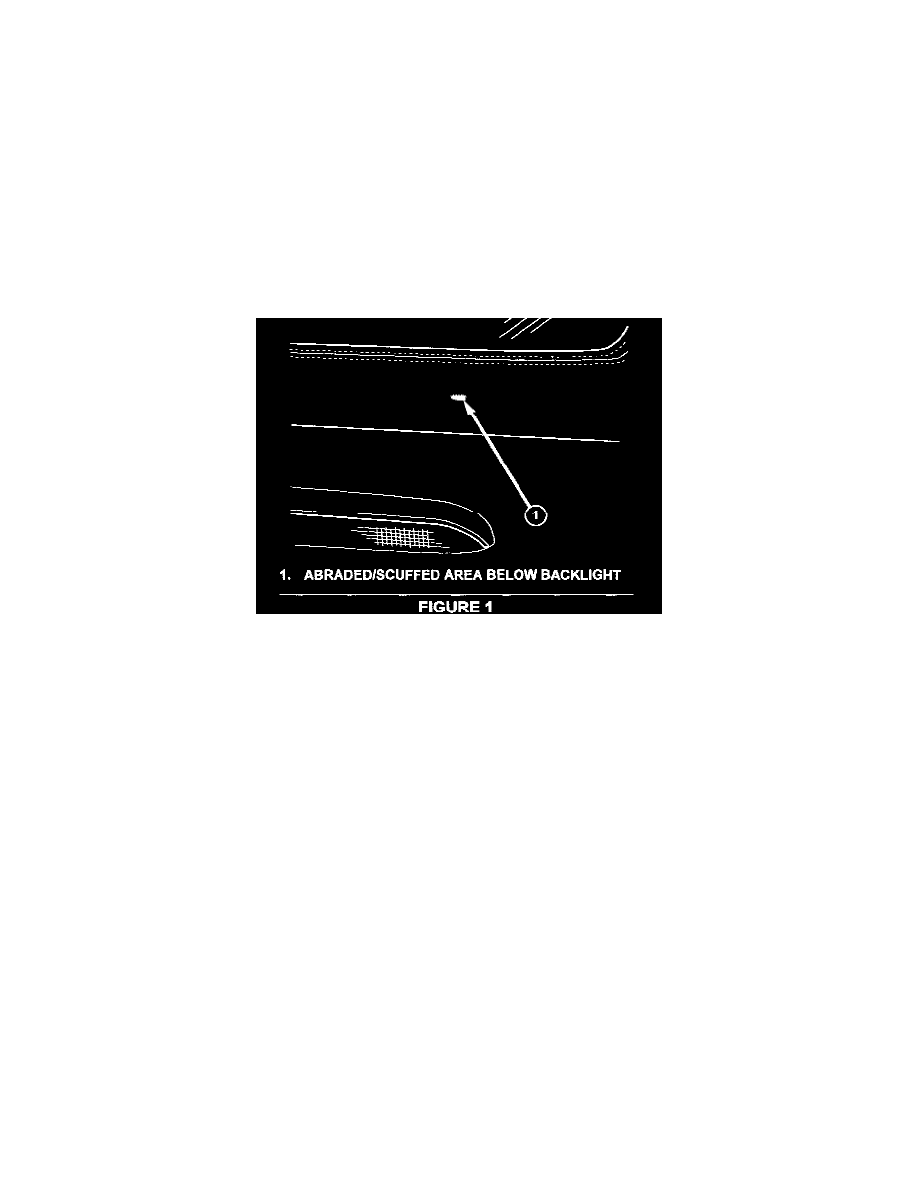 Convertible Top Canvas: Technical Service Bulletins
Convertible Top - Damage
NUMBER: 23-01-00
GROUP: Body
DATE: Jan.21,2000
SUBJECT:
Convertible Top Damage
MODELS:
1997 - 2000 (PR) Prowler
DISCUSSION:
Fig. 1
The convertible top cover may be damaged if the procedure in the Owner Manual to raise the top from its stored position to the in use position is not
followed. The damaged area will be an abraded/scuffed area approximately 1 in. by 1/4 in., right of center and below the backlight, Figure 1.
This abrasion/scuff is the result of failure to follow the correct procedure for putting the top in the in use position, as described in the Owner Manual.
The abrasion/scuff results from the latch bracket contacting the top fabric and is not the result of a defect in material or workmanship. The deck lid must
be closed and latched before the rear portion of the top is extended to its in use position.
If the vehicle owner desires to have the damage repaired, the top fabric is available separately, p/n 04897882AA. Replacement of the complete top
assembly is not required.
POLICY: Information Only
< PREV PAGE
NEXT PAGE >