< PREV PAGE
NEXT PAGE >
Prowler V6-3.5L VIN G (1999)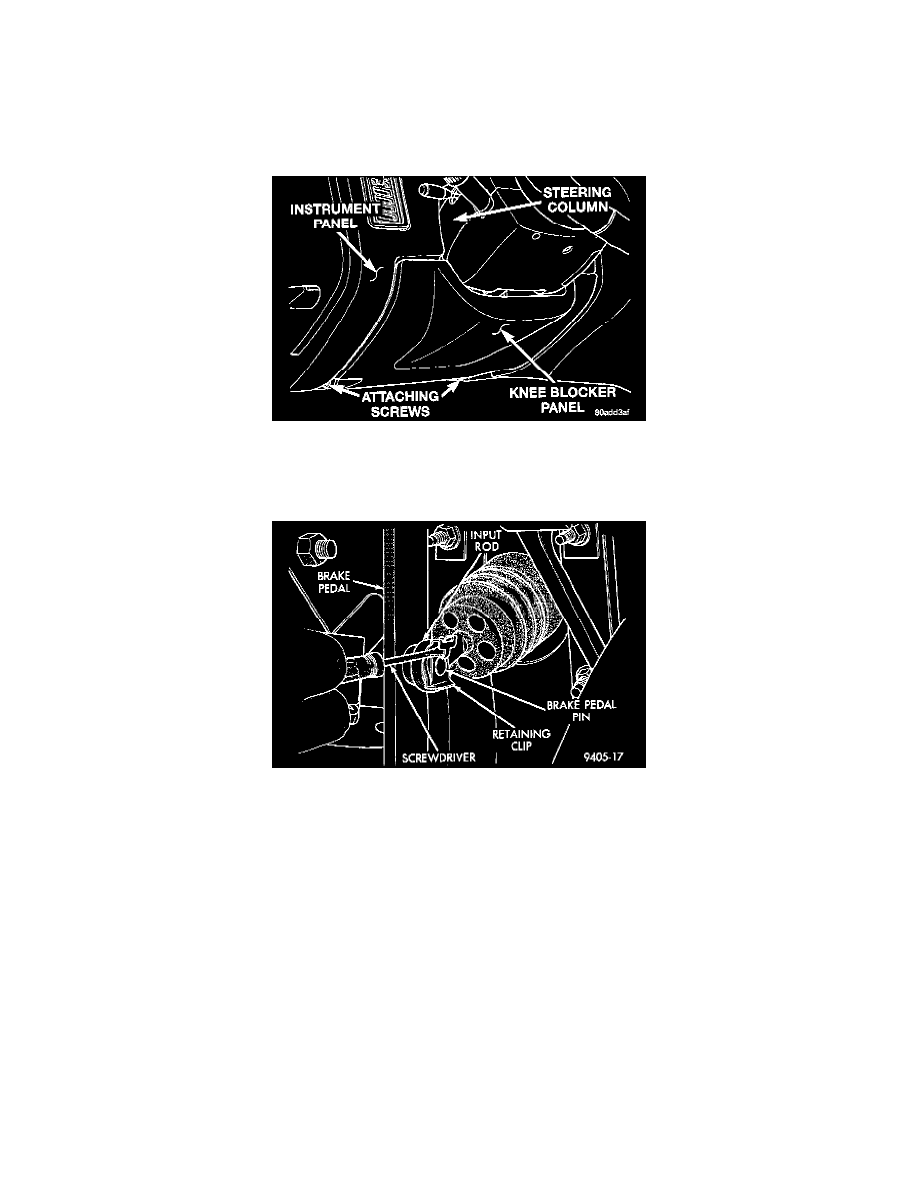 Brake Pedal Assy: Service and Repair
Remove 
Note:  The brake pedal pivot pin can not be removed from the brake pedal mounting bracket with the mounting in the vehicle. The brake pedal and
mounting bracket must be removed as an assembly from the vehicle if service to the brake pedal is required.
1. Remove the ground cable from the negative W terminal on the battery.
Steering Column Knee Blocker Trim Panel
2. Remove the 2 screws mounting the steering column knee blocker trim panel to the lower instrument panel. Remove the steering column opening
trim panel from the lower instrument panel.
Brake Pedal Retaining Clip
3. Remove the retaining clip from the brake pedal pin using following procedure. Position a small screwdriver between the center tang on the
retaining clip and the brake pedal pin. Rotate blade of screwdriver enough so center tang on retaining clip can pass over end of brake pedal pin.
Then pull retaining clip off brake pedal pin.
4. Remove the 2 nuts on right hand side that mount the wiring harness junction connector bracket to the vacuum booster studs.
5. Remove the 4 nuts attaching brake pedal mounting bracket to vacuum booster mounting studs. Nuts are accessible from under dash panel in area
of the steering column.
Note:  Body controller must be removed to allow room for removal of the brake pedal and mounting bracket.
6. Remove wiring harness connectors from body controller. The body controller is located on left side lower cowl panel. Remove the body controller
from the cowl panel.
< PREV PAGE
NEXT PAGE >