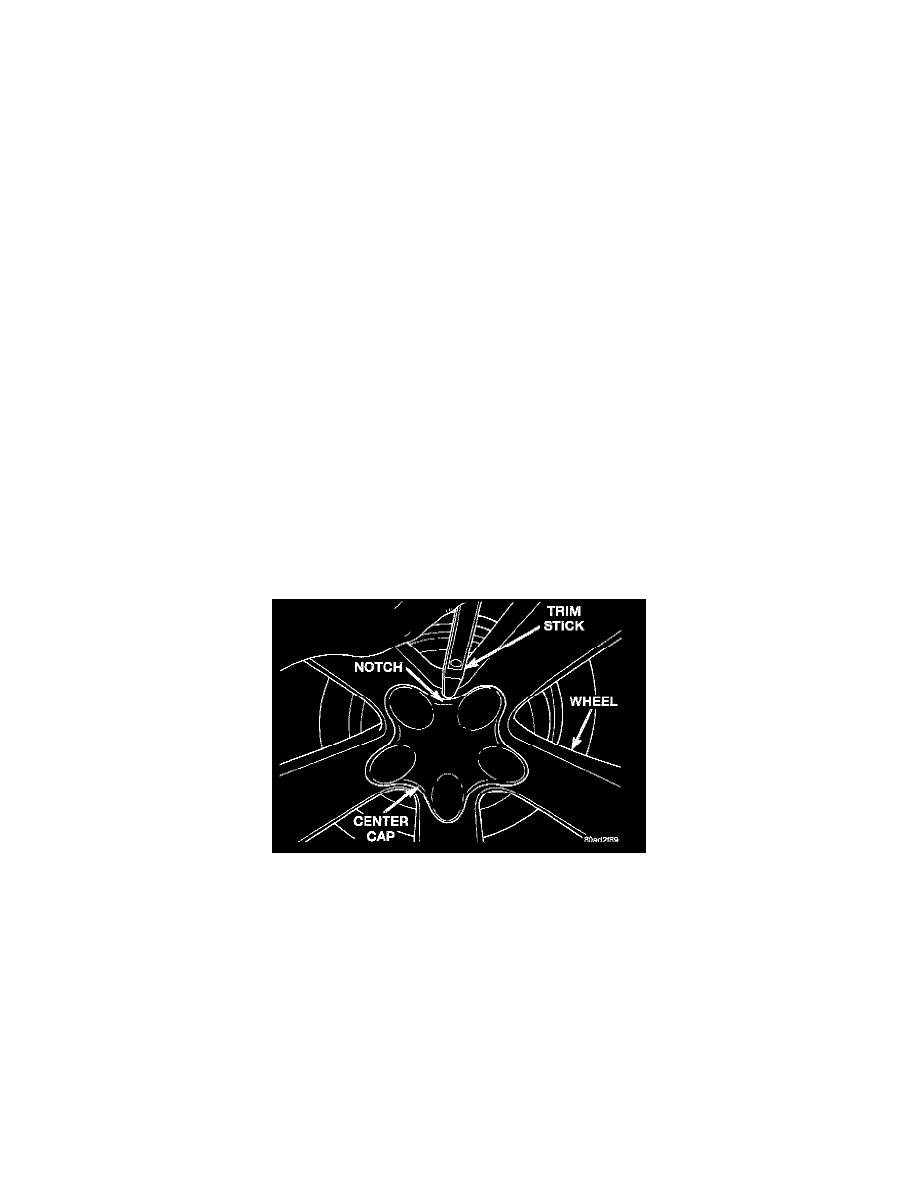 Install 
1. Thoroughly clean the rotor mounting surface on the front face of the hub flange.
2. If a new rotor is being installed, thoroughly clean rotor to remove protective coating from all surfaces.
3. Install rotor on hub.
4. Lubricate both abutments on the caliper adapter with a liberal amount of Mopar Brake Grease, or an equivalent.
Caution:  Use care when installing the caliper on the caliper adapter, to ensure the seals on the caliper guide pin bushings do not get damaged.
5. Carefully position the caliper and brake shoes on the caliper adapter by hooking lower or upper end of caliper under the machined abutment on the
caliper adapter. Then rotate the caliper into position at the opposite end of the caliper adapter.
Caution:  Extreme caution should be taken not to cross thread the caliper guide pin bolts.
6. Install the caliper mounting bolts and tighten to a torque of 27 Nm (20 ft. lbs.).
7. Install the wheel and tire.
8. Using a torque wrench, tighten the wheel mounting stud nuts in the proper sequence until all nuts are torqued to half the specified torque. Then
repeat the tightening sequence to the full specified torque of 135 Nm (100 ft. lbs.).
9. Install the center cap on the wheel
10. Remove jackstands or lower hoist.
11. Before moving vehicle, pump the brake pedal several times to insure the vehicle has a firm brake pedal.
Rear
Remove 
Note:  Before vehicle is moved after any brake service work, pump the brake pedal several times to insure the vehicle has a firm brake pedal.
During service procedures, grease and other foreign material must be kept off disc brake caliper, rotor and external surfaces of the hub.
Handling of the caliper and rotor must be done in such a way as to avoid damage to the rotor and scratching or nicking of the friction material on the 
brake shoes.
During removal and installation of a wheel and tire, use care not to strike the disc brake caliper.
1. Raise vehicle on jackstands or centered on a hoist.
Wheel Center Cap Removal
2. Remove the center cap from the wheel. Center cap is removed by inserting a trim stick into the notch on the center cap and prying it off the wheel.
3. Remove wheels and tires.