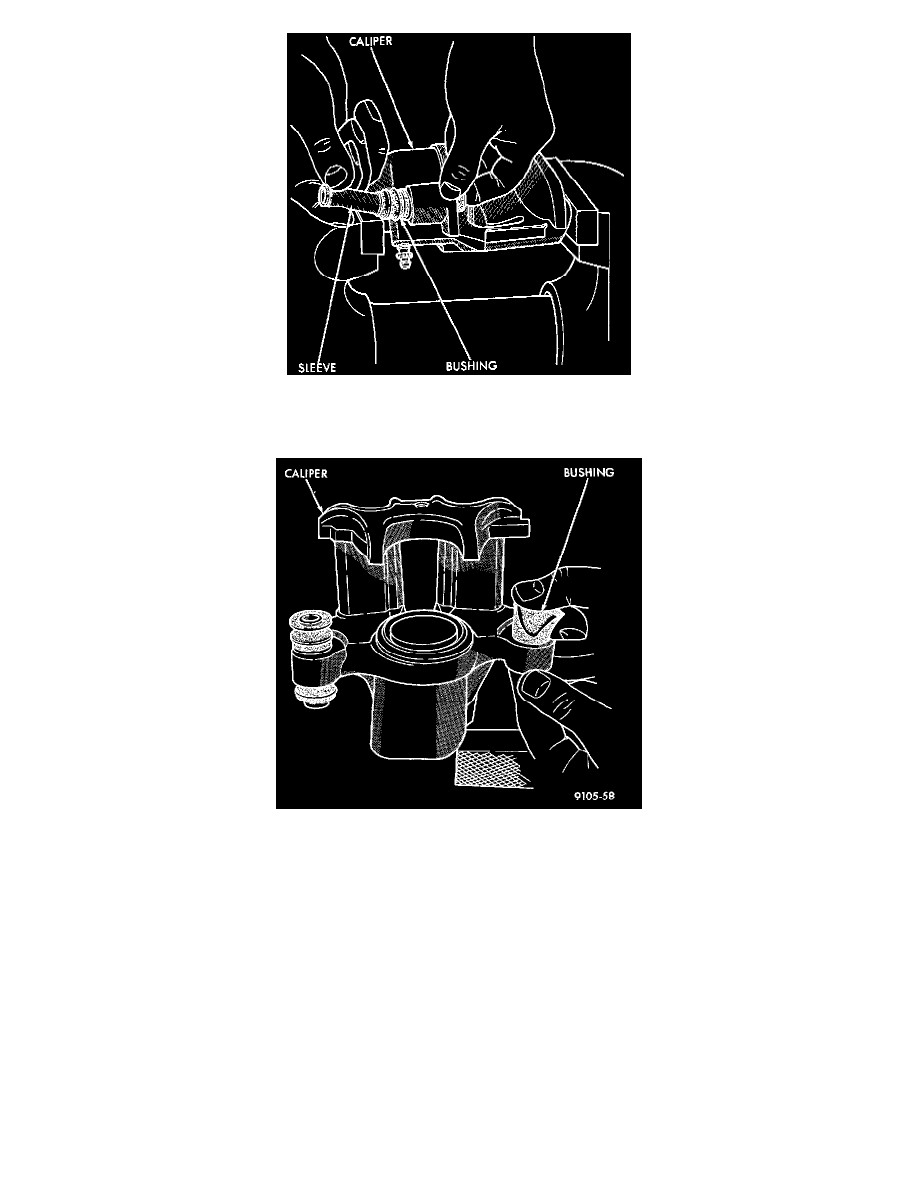 Removing Inner Sleeve From Bushing
2. Push out and then pull the steel sleeve from the inside of the bushing using your fingers as shown.
Removing Bushing From Caliper
3. Using your fingers, collapse one side of the bushing. Then pull on the opposite side to remove the bushing from the brake caliper housing.
Installing Caliper Guide Pin Bushings