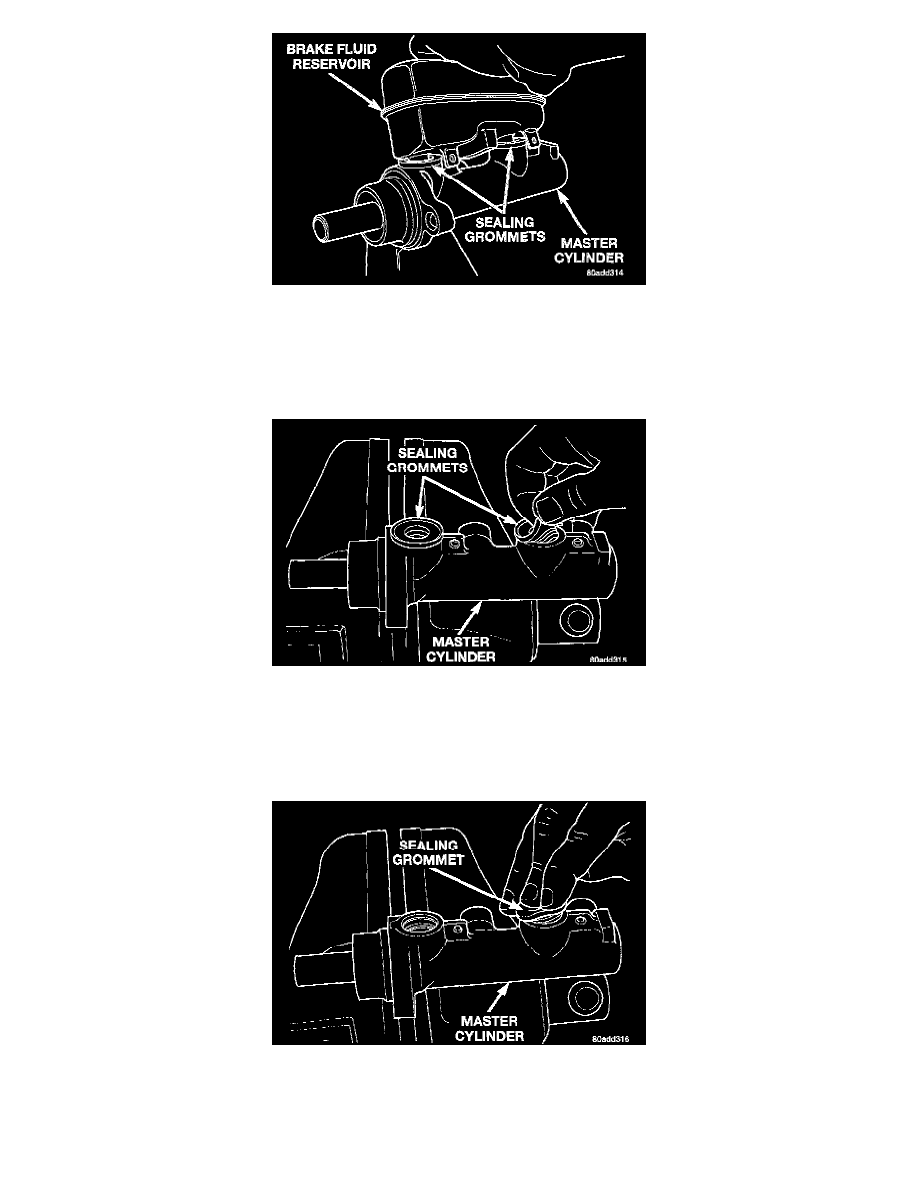 Removing Fluid Reservoir
6. Rock brake fluid reservoir from side to side while pulling upward to remove it from sealing grommets in master cylinder.
Caution:  The brake fluid reservoir to master cylinder sealing grommets can not be reused. Discard the sealing grommets after removing them
from the master cylinder.
Remove Seal Grommets
7. Remove master cylinder-to-fluid reservoir sealing grommets from master cylinder.
Install 
1. Lubricate the NEW brake fluid reservoir to master cylinder seal grommets with fresh clean brake fluid.
Installing Seal Grommets
2. Install new seal grommets in the master cylinder.
3. Lubricate the fluid ports on the brake fluid reservoir with clean fresh brake fluid.