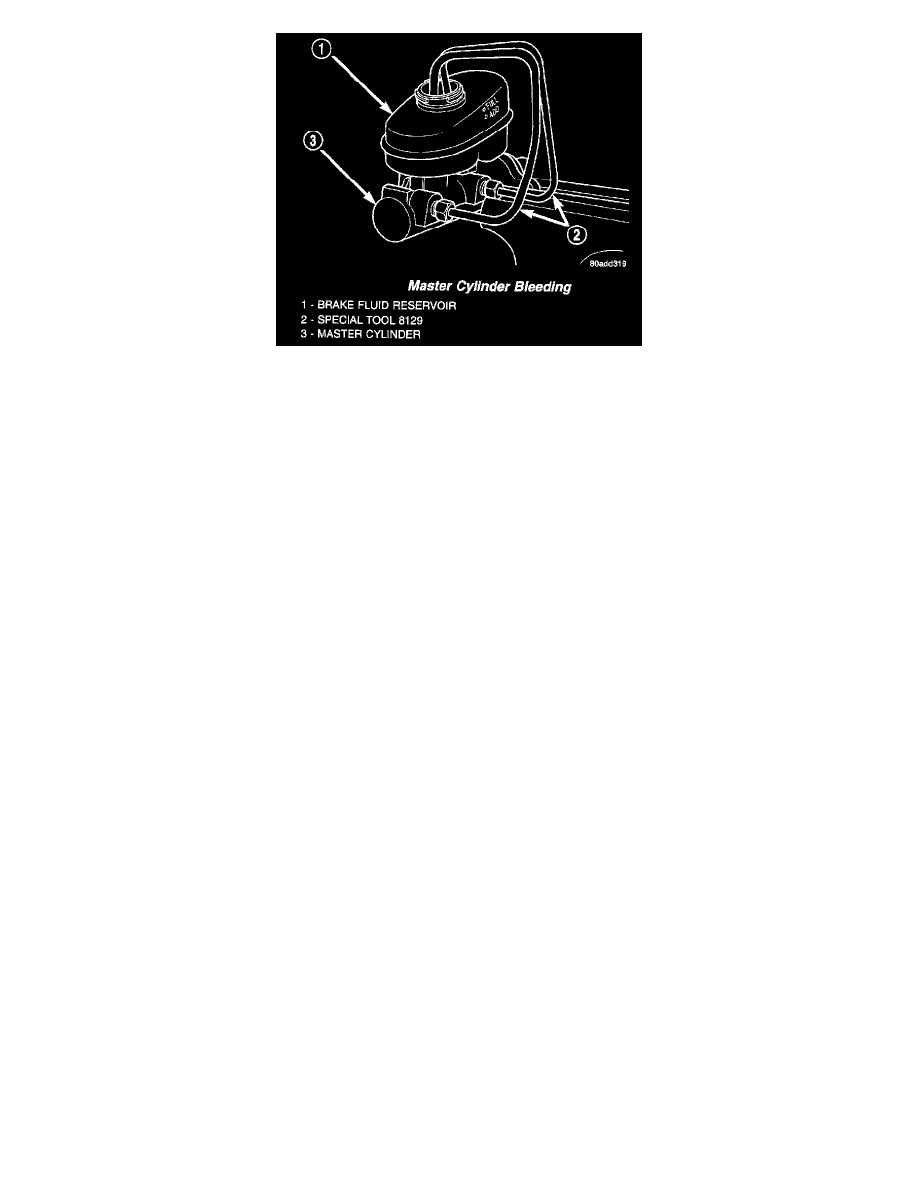 1. Attach Bleeding Tubes, Special Tool 8129 to the master cylinder. Position bleeding tubes so outlets will be below the surface of the brake fluid
when the fluid reservoir is filled to the proper level.
2. Fill the fluid reservoir to the proper level with brake fluid conforming to DOT 3 specifications such as Mopar or Equivalent.
3. Using a wooden dowel, slowly depress the piston of the master cylinder until it has bottomed in the master cylinder then allow the piston to return
to the released position. Repeat this step several times until no more air bubbles are expelled from the bleeding tubes.
4. Remove the bleeding tubes from the master cylinder.
5. Plug the output ports of the master cylinder and install the cap on the fluid reservoir.
6. Install the master cylinder on the vacuum booster. Refer to Removal And Installation for the procedure.