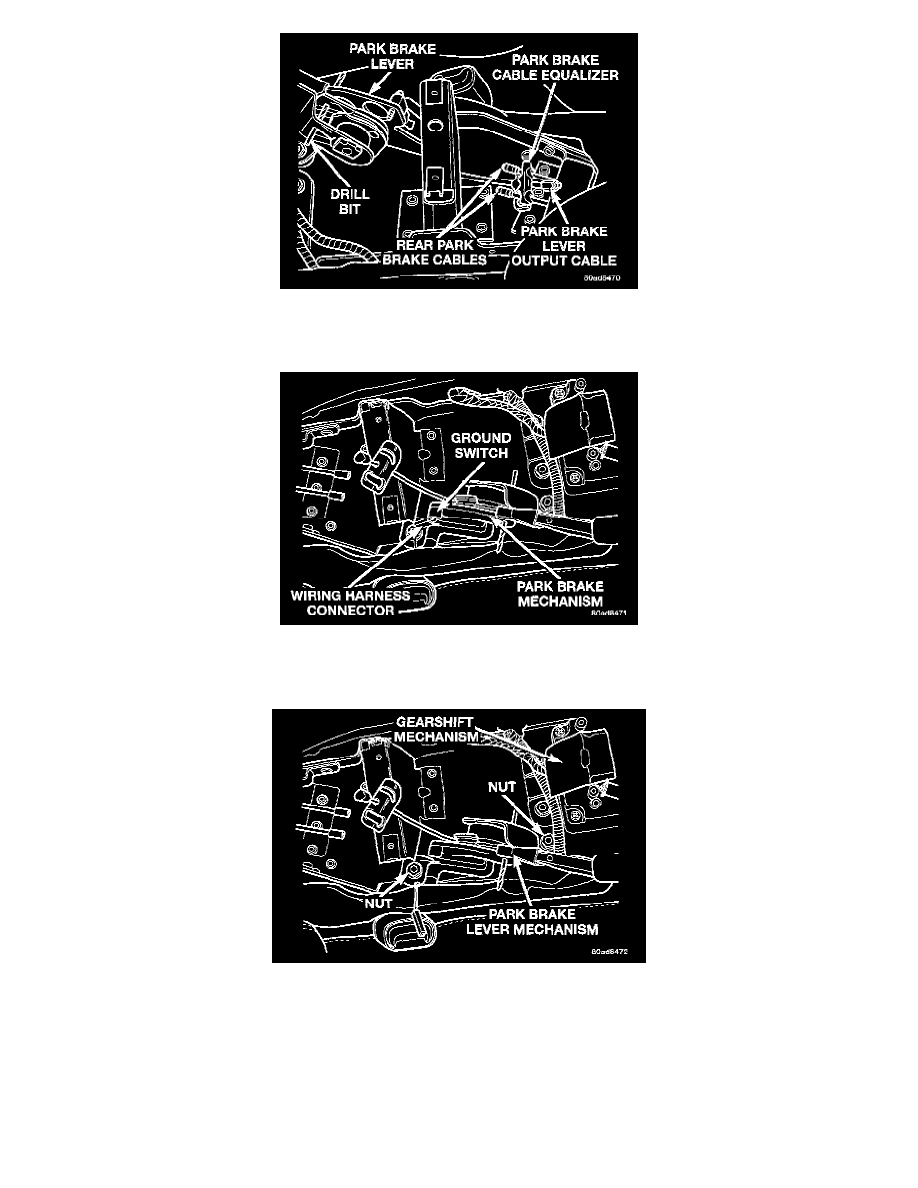 Park Brake Cables At Equalizer
10. Remove both rear park brake cables from the park brake cable equalizer.
Brake Warning Lamp Connection To Park Brake
11. Remove wiring harness electrical connector from brake warning light ground switch on park brake lever.
Park Brake Lever Attachment To Console Bracket
12. Remove the 2 nuts attaching park brake lever. Remove park brake lever mechanism from vehicle.
Install 
1. Install park brake mechanism on studs in floor of vehicle. Install and tighten the 2 attaching nuts to a torque of 26 Nm (225 inch lbs.).
2. Install both rear park brake cables into equalizer on park brake lever output cable.
3. Ensure that park brake cable is correctly installed and aligned with cable track on park brake lever.
4. Using pliers, firmly grasp park brake lever locking pin (drill bit). Quickly remove drill bit from park brake lever mechanism. This will allow park
brake lever mechanism to correctly adjust park brake cables.