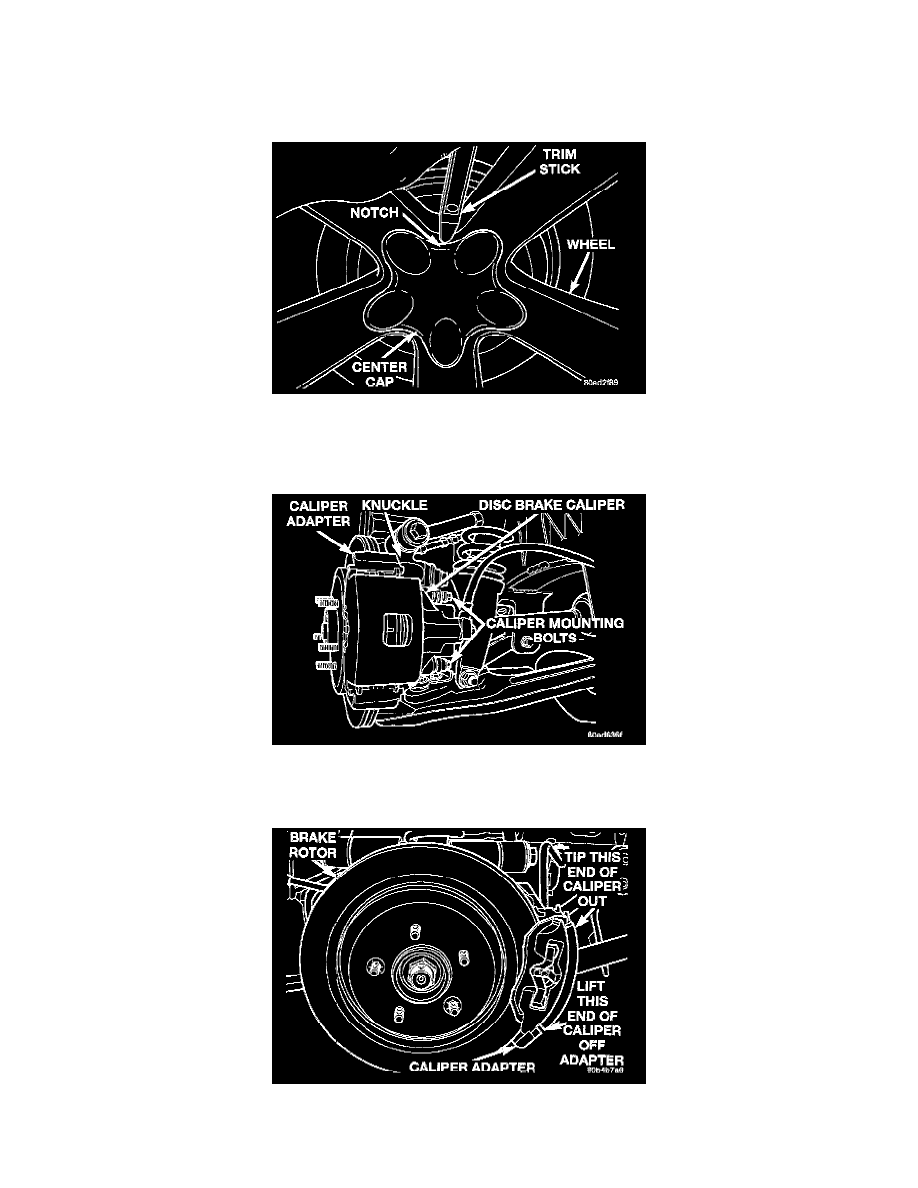 Parking Brake Shoe: Service and Repair
Remove 
1. Raise vehicle on jackstands or centered on a frame contact type hoist.
Note:  When removing the center cap from the wheel do not use a sharp or hard tool. Use of such a tool can damage the finish on the wheel and
damage the center cap.
Center Cap Removal
2. Remove center cap from wheel. Center cap is removed by inserting a trim stick into notch on center cap and prying it off wheel.
3. Remove wheel and tire.
Disc Brake Caliper Mounting Bolts
4. Remove the 2 bolts mounting rear disc brake caliper to caliper adapter.
Rear Brake Caliper Removal/Install