< PREV PAGE
NEXT PAGE >
Prowler V6-3.5L VIN G (1999)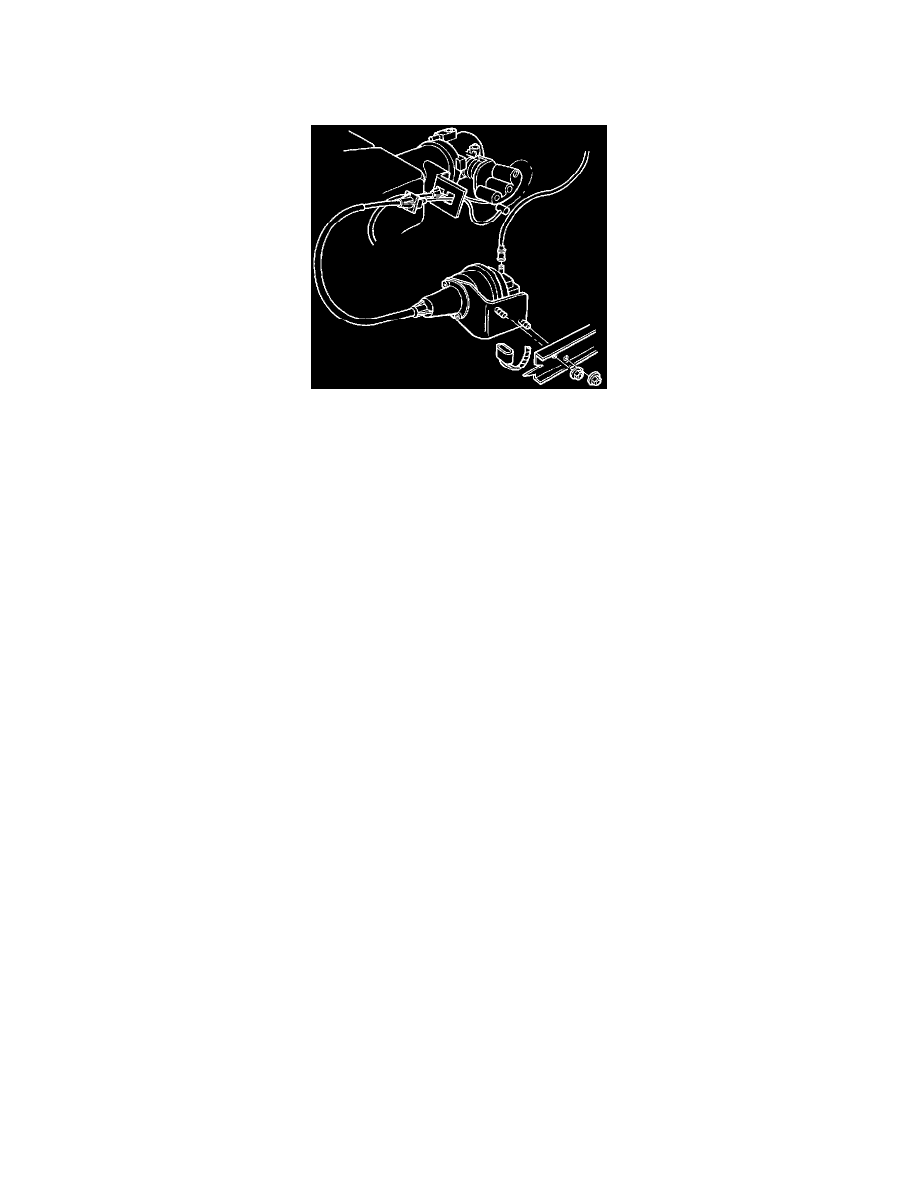 Cruise Control Servo: Service and Repair
REMOVAL
1. With throttle in full open position, remove speed control cable from throttle lever.
2. Raise and support vehicle on hoist.
Speed Control System
3. Remove two nuts attaching speed control cable and mounting bracket to servo.
4. Disconnect electrical connectors and vacuum hose.
5. Pull cable away from servo to expose retaining clip and remove clip attaching cable to servo.
INSTALLATION
1. Align hole in speed control cable sleeve with hole in servo pin and install retaining clip.
2. Connect vacuum hose to servo.
3. Connect electrical connector.
4. Insert servo studs through holes in speed control cable and mounting bracket.
5. Install nuts, tighten to 9 N.m (80 in. lbs.).
6. Lower vehicle.
7. Install speed control cable to throttle lever.
< PREV PAGE
NEXT PAGE >