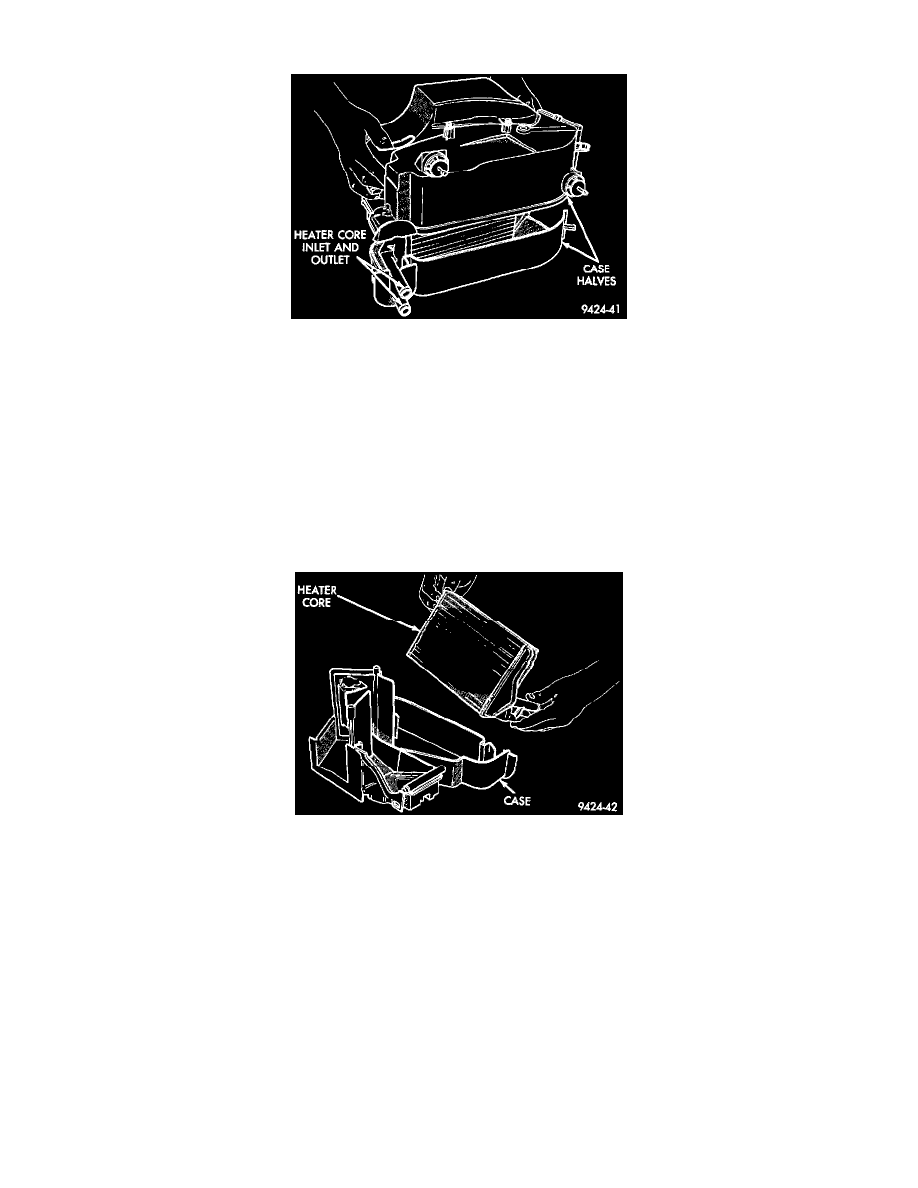 Heater Core: Service and Repair
Fig 34  Heater Core Housing
NOTE:  The heater core is serviceable inside the vehicle. However, if the core has leaked a significant amount of coolant, the A/C housing must be
removed. The housing should be disassembled and cleaned thoroughly before heater core replacement. If housing removal is necessary, refer to Air Flow
Control Box - Heater, Removal and Installation.
REMOVAL
1. Disconnect battery negative remote cable.
2. Remove instrument panel.
3. Drain coolant.
4. Remove heater hoses at cowl.
5. Remove heater A/C unit housing.
6. Remove heater core cover screws and cover.
Fig 35  Heater Core Removal
7. Remove heater core.
INSTALLATION
1. Carefully install new heater core into the heater housing.
2. Fasten heater core cover to housing with screws provided.
3. Install heater A/C unit housing.
4. Install instrument panel.
5. Fill coolant to level.
6. Reconnect battery.