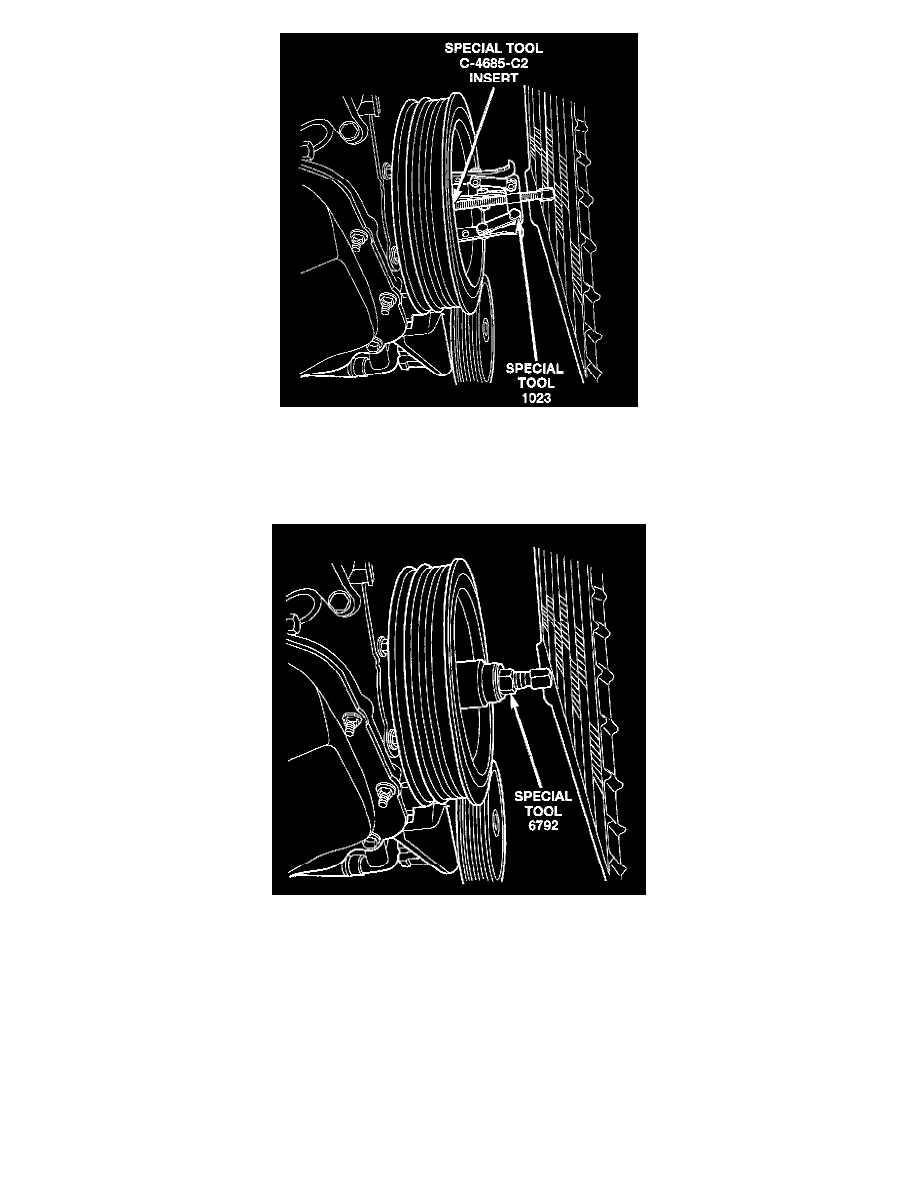 Crankshaft Damper - Removal
8. Use Special Tool 1023 puller and insert C-4685-C2 to remove crankshaft damper.
Installation 
Crankshaft Damper - Installation
1. Install crankshaft damper by tightening the nut of Special Tool 6792. Install center bolt and while holding crankshaft damper with Special Tool
8191, tighten center bolt to 95 Nm (70 ft. lbs.).
2. Lower vehicle.
3. Install accessory drive belts.
4. Install fan module.
5. Install upper radiator crossmember and engine compartment supports.
6. Connect negative battery cable.