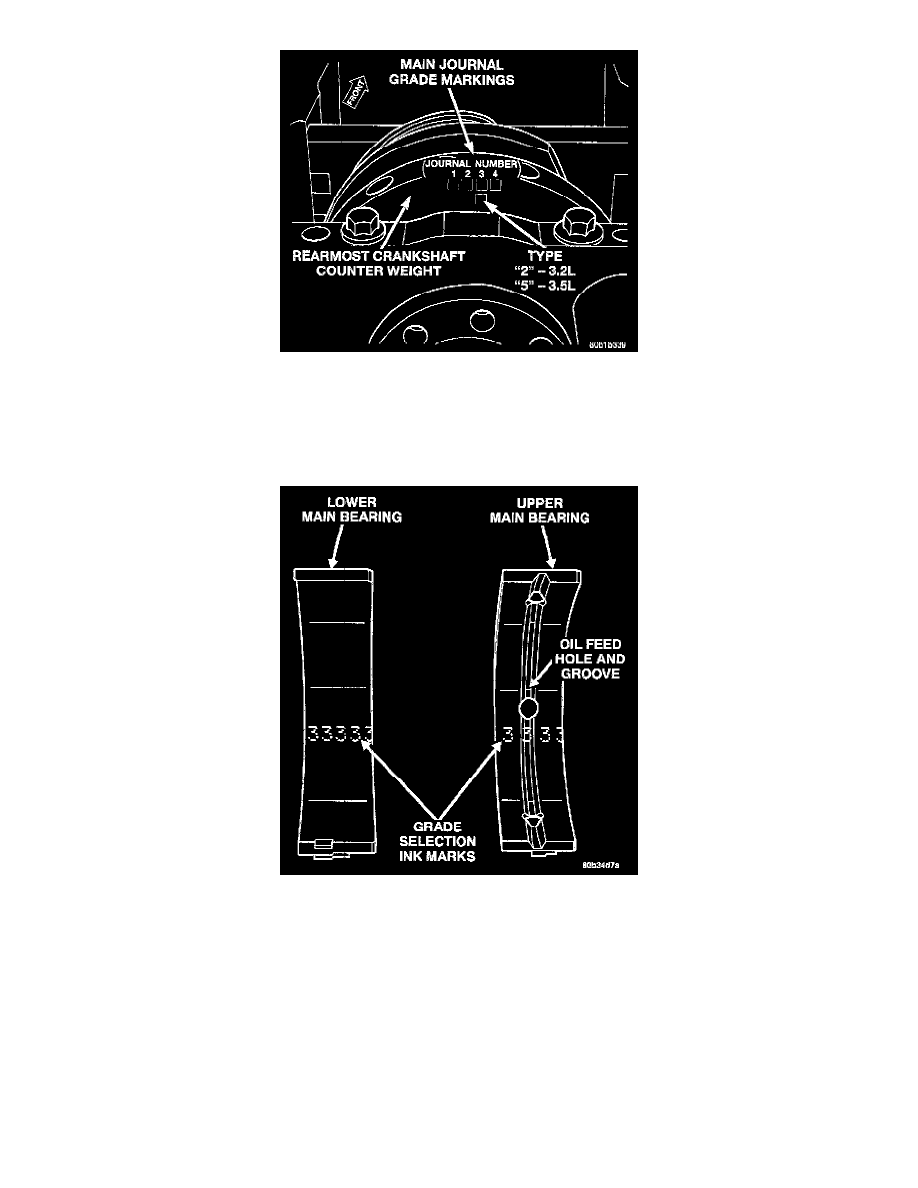 Crankshaft Main Journal Grade Marking Location - Rear Of Block (inverted View
The grade marks for the crankshaft are located on the rearmost crankshaft counter weight. The crankshaft journal grade marks (A, B, or C) are read
left to right, corresponding with journal number 1, 2, 3, 4.
Use the Main Bearing Selection Chart below to properly select the main bearings. For an example, if the main bore grade is 3 and the journal grade is
B, the proper select fit bearing would be a (2) + 0.003 mm (+ 0.0002 inch).
Main Bearing Grade Marks
NOTE:  Service main bearings have a number from (1-5) marked in ink on the bearing surface. For verification, use the Main Bearing Selection Chart
below for number to size identification.
The upper main bearing has a oil feed hole and a center groove to allow lubrication of the main journal and must be properly positioned in the block.