< PREV PAGE
NEXT PAGE >
Prowler V6-3.5L VIN G (1999)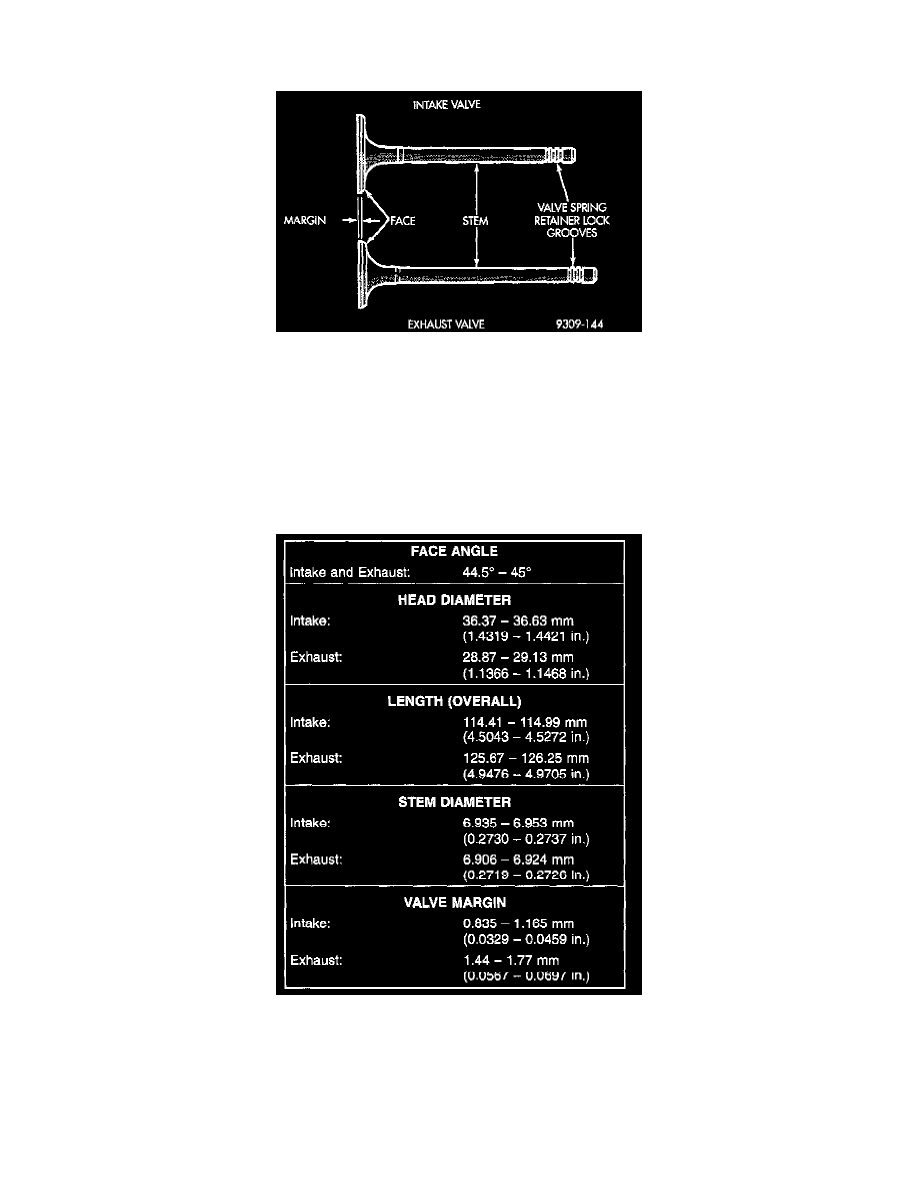 Valve: Testing and Inspection
1. Clean valves thoroughly and replace burned, warped and cracked valves.
Intake And Exhaust Valves
2. Measure valve stems for wear. Refer to Valve Specification Chart below.
NOTE:  Valve stems are chrome plated and should not be polished.
3. Remove carbon and varnish deposits from inside of valve guides with a reliable guide cleaner.
Checking Valve Guides 
1. Measure valve stem-to-guide clearance as follows:
Valve Specification Chart 
2. Install valve into cylinder head so it is 15 mm (0.590 inch) off the valve seat. A small piece of hose may be used to hold valve in place.
< PREV PAGE
NEXT PAGE >