< PREV PAGE
NEXT PAGE >
Prowler V6-3.5L VIN G (1999)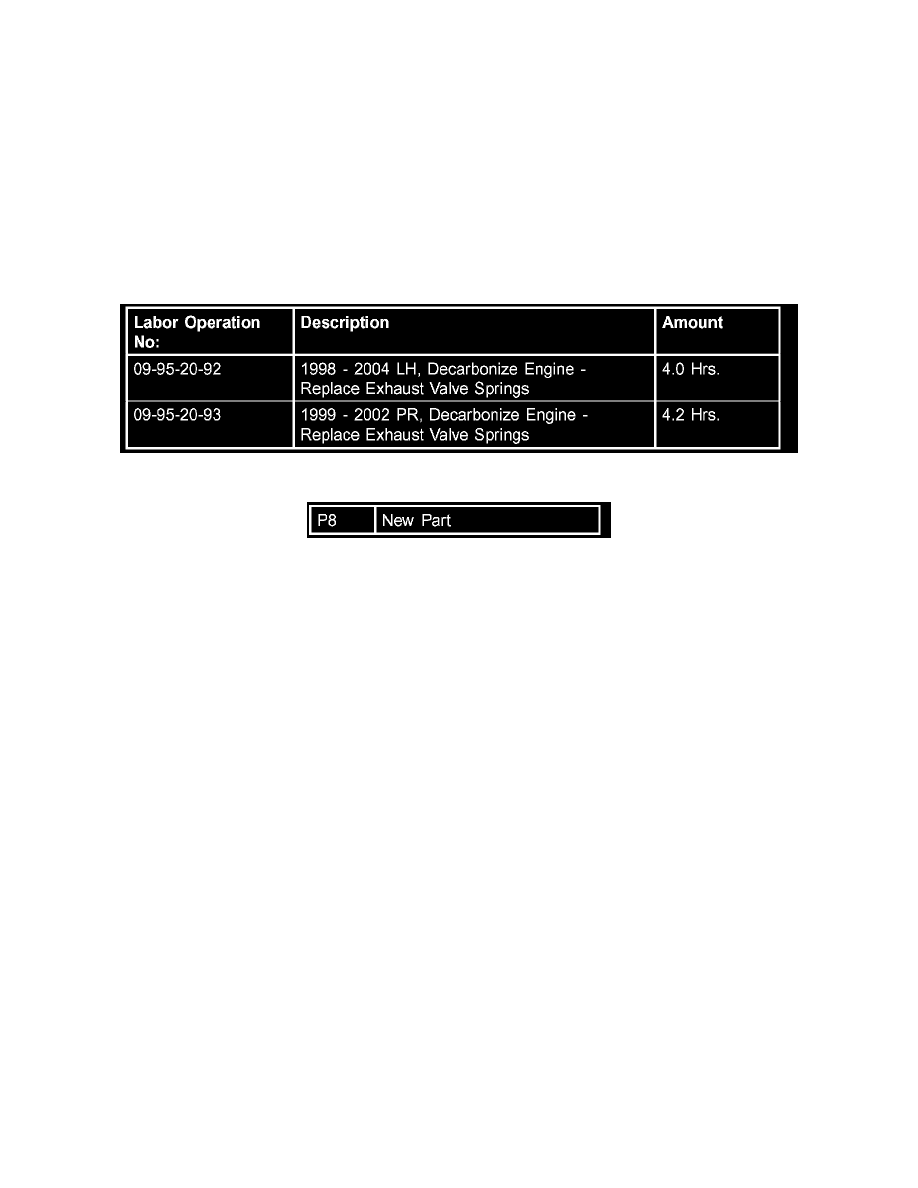 This will ensure that the engine will maintain its temperature and will allow proper solvent penetration.
6.
Drive the vehicle to fully warm the engine.
7.
Place the gear selector in "L". On a suitable road that will allow the vehicle to be driven safely at the posted speed limit, accelerate the vehicle
until the engine reaches 4500 RPM.
8.
Hold the engine speed at this RPM for 15 seconds.
9.
Slow down and pull to the side of the road, allow the engine to idle for five seconds.
10.
Repeat Steps 7 through 9 two more times.
POLICY:
Reimbursable within the provisions of the warranty.
TIME ALLOWANCE
FAILURE CODE
< PREV PAGE
NEXT PAGE >