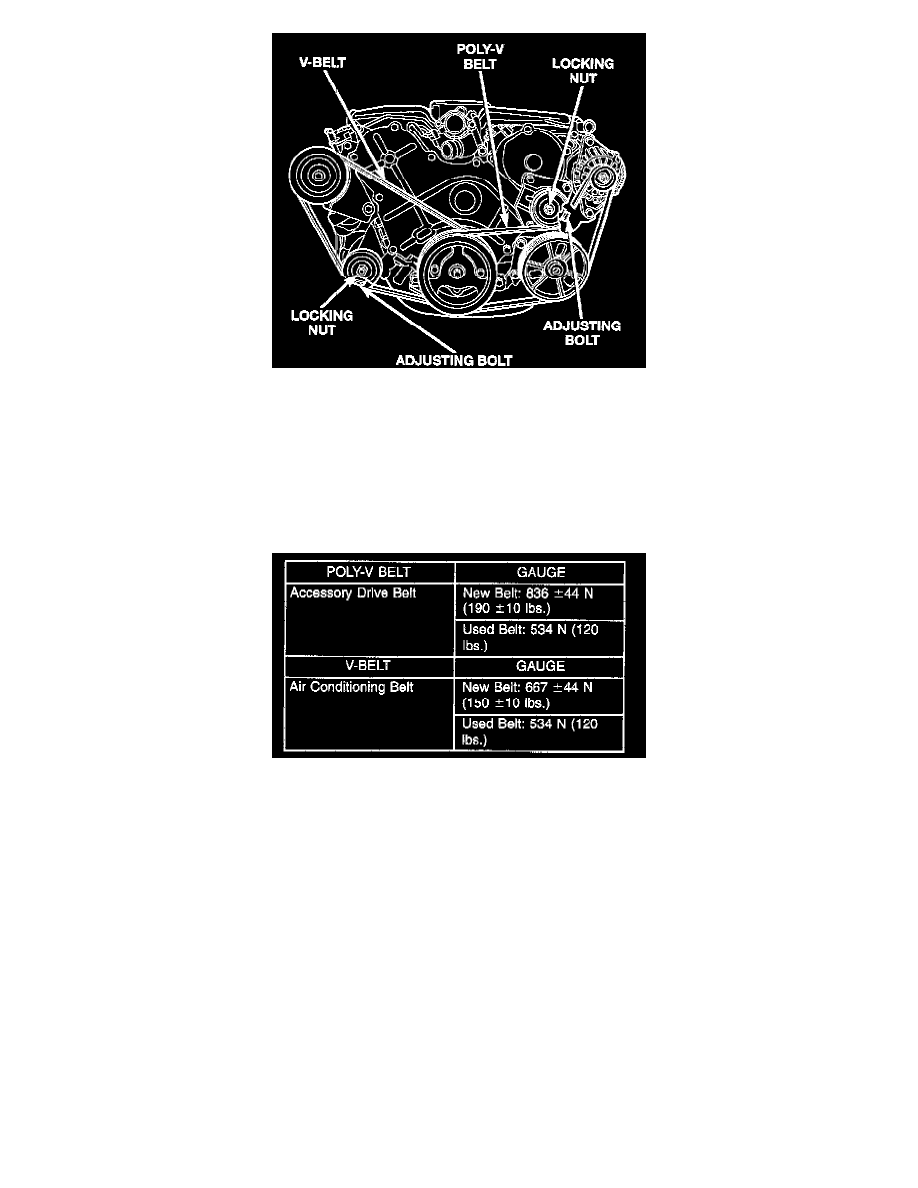 Air Conditioning And Accessory Drive Belts
1. Loosen tensioner pulley locking nut.
2. Loosen tensioner adjusting bolt until the accessory belt can be removed.
Installation 
1. Install accessory drive belt.
NOTE:  Use Special Tool 7198, Belt Tension Gauge to obtain proper tension on belt. Refer to Belt Tension Chart.
Belt Tension Chart 
2. Tighten adjusting bolt until the specified tension is obtained.
3. Tighten tensioner pulley locking nut to 54 Nm (40 ft. lbs.).
Accessory Belt Tension Adjustment 
Loosen the tensioner pulley locking nut. Adjust belt tension by tightening adjusting bolt. Use Belt Tension gauge and refer to Belt Tension Chart for
specifications. Torque pulley nut to 54 Nm (40 ft. lbs.) after adjustment.