< PREV PAGE
NEXT PAGE >
Prowler V6-3.5L VIN G (1999)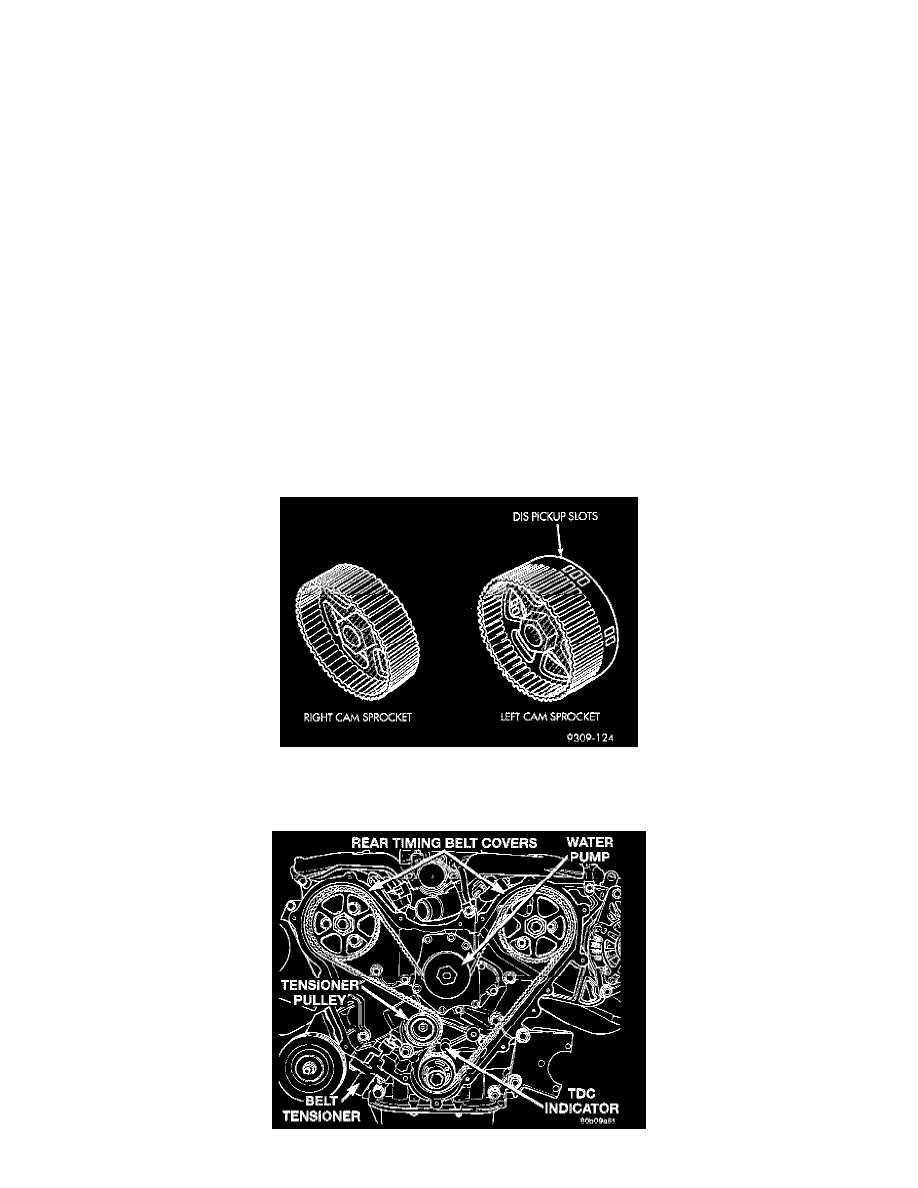 Camshaft Gear/Sprocket: Service and Repair
Removal and Installation With Timing Procedure
Removal 
CAUTION:  This is NOT a free-wheeling engine. Therefore, care should be taken not to rotate the camshafts or crankshaft with the timing belt
removed.
1. Drain cooling system and remove fan module and radiator. 
2. Remove refrigerant from air conditioning system using a refrigerant recovery machine. Remove air conditioning condenser.
3. Remove accessory drive belts.
4. Remove crankshaft damper.
5. Remove timing belt covers.
6. Remove timing belt.
CAUTION:  When camshaft sprocket bolts are loosened or removed, the camshafts must be re-timed to the engine. Also, the camshaft sprocket
bolts must NOT be reused. Refer to camshaft timing and timing belt installation procedure outlined below.
7. Hold camshaft sprocket with 36 mm (1 7/16 inch) box wrench and loosen and remove bolt and washer.
NOTE:  Do not reuse camshaft sprocket bolt.
8. Remove camshaft sprocket from camshaft. Each sprocket has a D shaped hole that allows it to rotate several degrees in each direction on its shaft.
This design must be timed with the engine to ensure proper performance of the engine.
Timing Procedure 
Camshaft Sprocket Identification
CAUTION:  The camshaft sprockets are not interchangeable from side to side.
< PREV PAGE
NEXT PAGE >