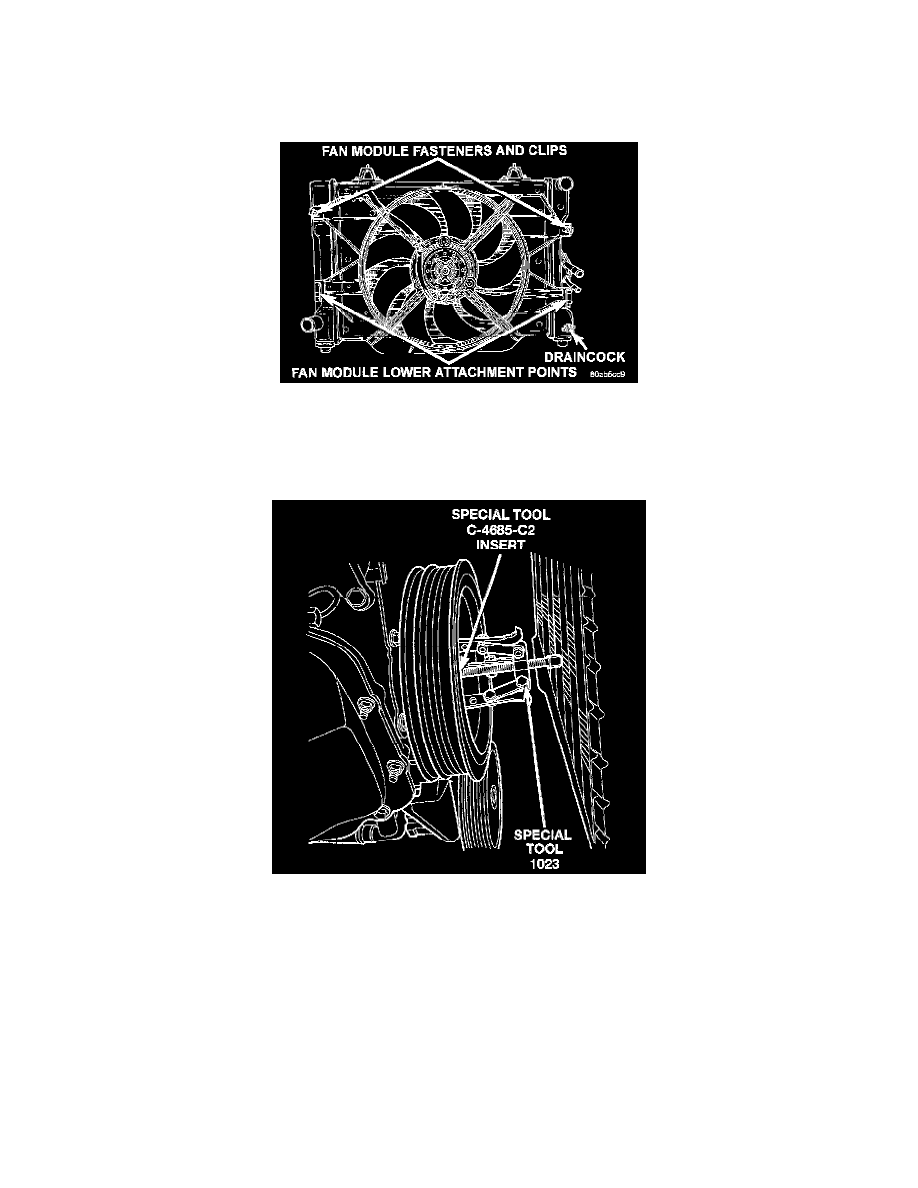 Timing Cover: Service and Repair
Removal 
1. Disconnect negative cable from battery.
2. Remove front engine compartment supports and upper radiator crossmember.
3. Disconnect fan module electrical connector.
Fan Module - Removal/Installation
4. Remove fan module.
5. Remove accessory drive belts.
6. Raise vehicle on hoist and use Special Tool 8191 to hold crankshaft damper while removing center bolt.
Crankshaft Damper - Removal/Installation
7. Remove crankshaft damper.