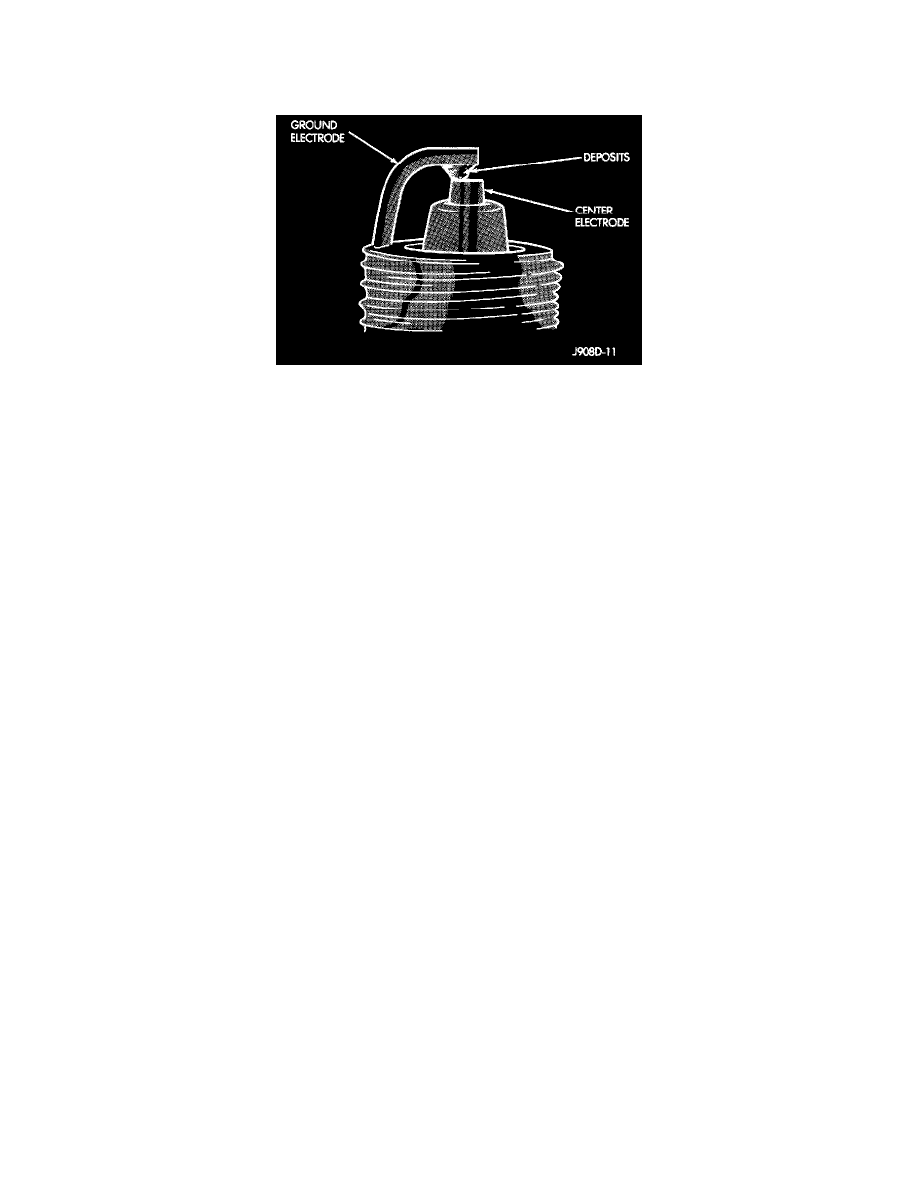 Spark Plug: Testing and Inspection
Electrode Gap Bridging
ELECTRODE GAP BRIDGING
Electrode Gap Bridging
Loose deposits in the combustion chamber can cause electrode gap bridging. The deposits accumulate on the spark plugs during continuous
stop-and-go driving. When the engine is suddenly subjected to a high torque load, the deposits partially liquefy and bridge the gap between the
electrodes. This short circuits the electrodes. Spark plugs with electrode gap bridging can be cleaned and reused.