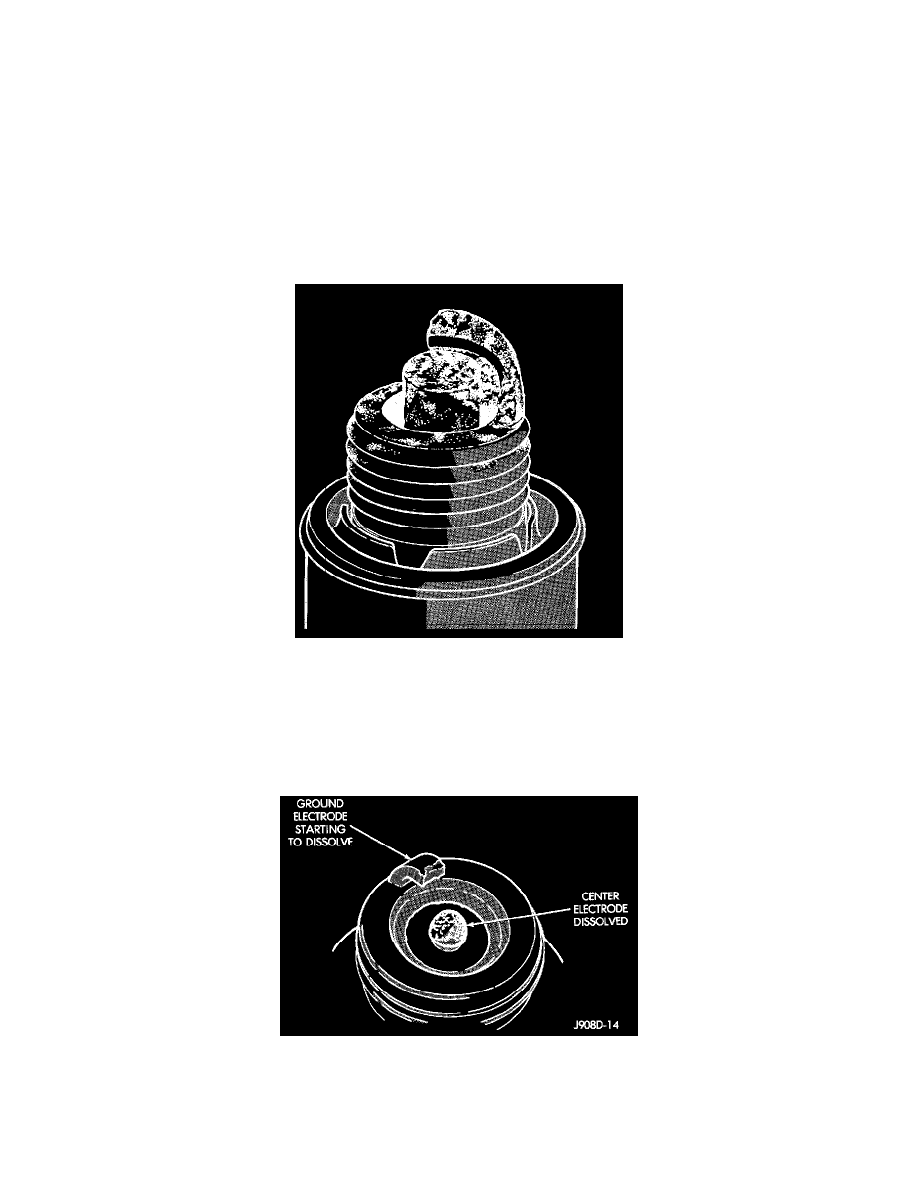 Some fuel refiners in several areas of the United States have introduced a manganese additive (MMT) for unleaded fuel. During combustion, fuel
with MMT may coat the entire tip of the spark plug with a rust colored deposit. The rust color deposits can be misdiagnosed as being caused by
coolant in the combustion chamber. Spark plug performance may be affected by MMT deposits.
Oil Fouling
OIL FOULING
A spark plug that is coated with excessive wet oil is oil fouled. In older engines, wet fouling can be caused by worn rings or excessive cylinder
wear. Break-in fouling of new engines may occur before normal oil control is achieved. Replace oil fouled spark plugs with new ones.
Oil or Ash Encrusted
OIL OR ASH ENCRUSTED
Oil Or Ash Encrusted
If one or more plugs are oil or ash encrusted, evaluate the engine for the cause of oil entering the combustion chambers. Sometimes fuel additives
can cause ash encrustation on an entire set of spark plugs. Ash encrusted spark plugs can be cleaned and reused.
Preignition Damage
PREIGNITION DAMAGE
Preignition Damage
Excessive combustion chamber temperature can cause preignition damage. First, the center electrode dissolves and the ground electrode dissolves
somewhat later. Insulators appear relatively deposit free. Other possible causes include ignition timing over-advanced and incorrect spark plug
heat range.