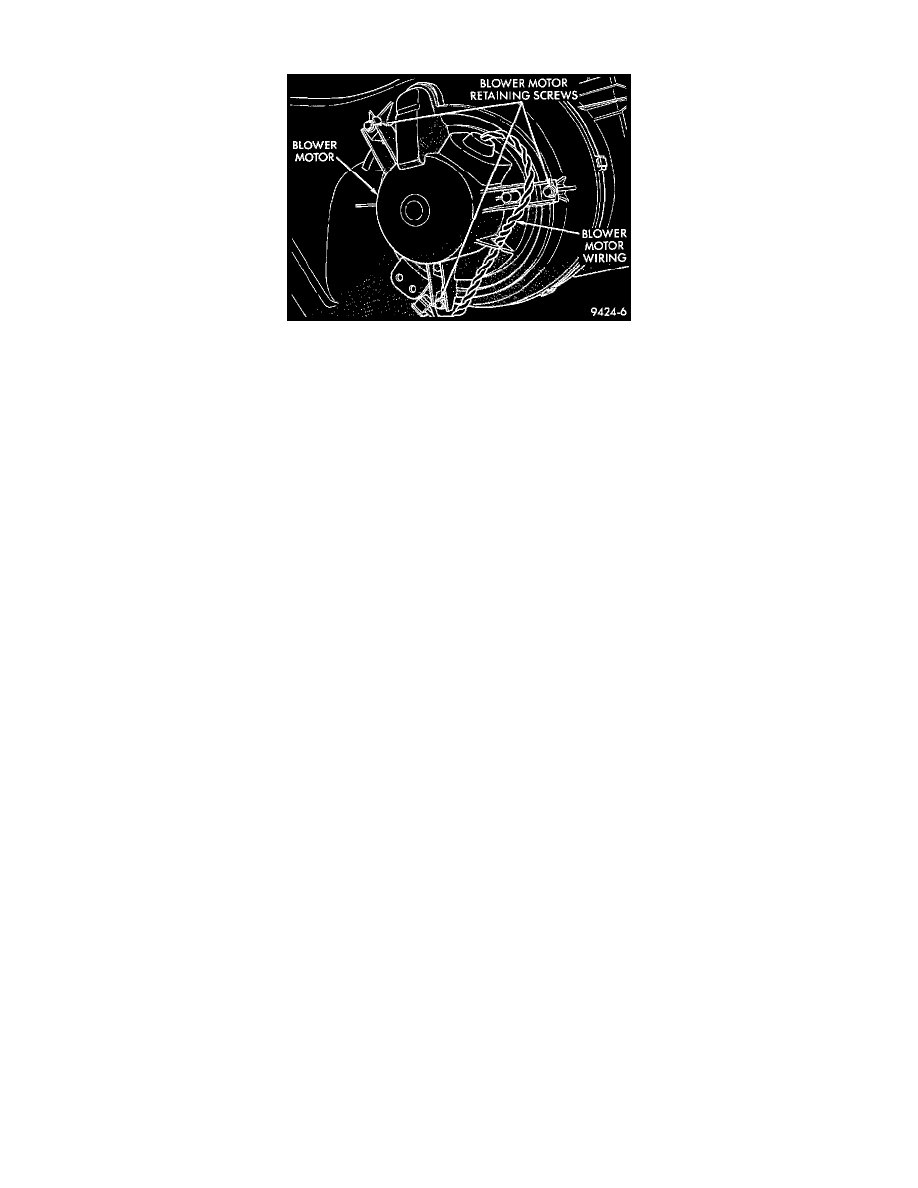 Blower Motor: Service and Repair
Fig 10  Blower Motor Retaining Screws
The blower motor is located on the bottom right side of the unit housing. The blower motor can be removed from the vehicle without having to remove
the unit housing assembly.
REMOVAL
1. Remove right side scuff plate.
2. Pull back carpet.
3. Disconnect blower motor wiring connector.
4. Remove three blower motor retaining screws.
5. Lower blower motor assembly from unit housing.
INSTALLATION
For installation, reverse the above procedures.
BLOWER MOTOR WHEEL
The blower motor wheel is only serviced with the blower motor. The wheel and the motor are balanced as an assembly. If the blower motor wheel
requires replacement, the blower motor must also be replaced.