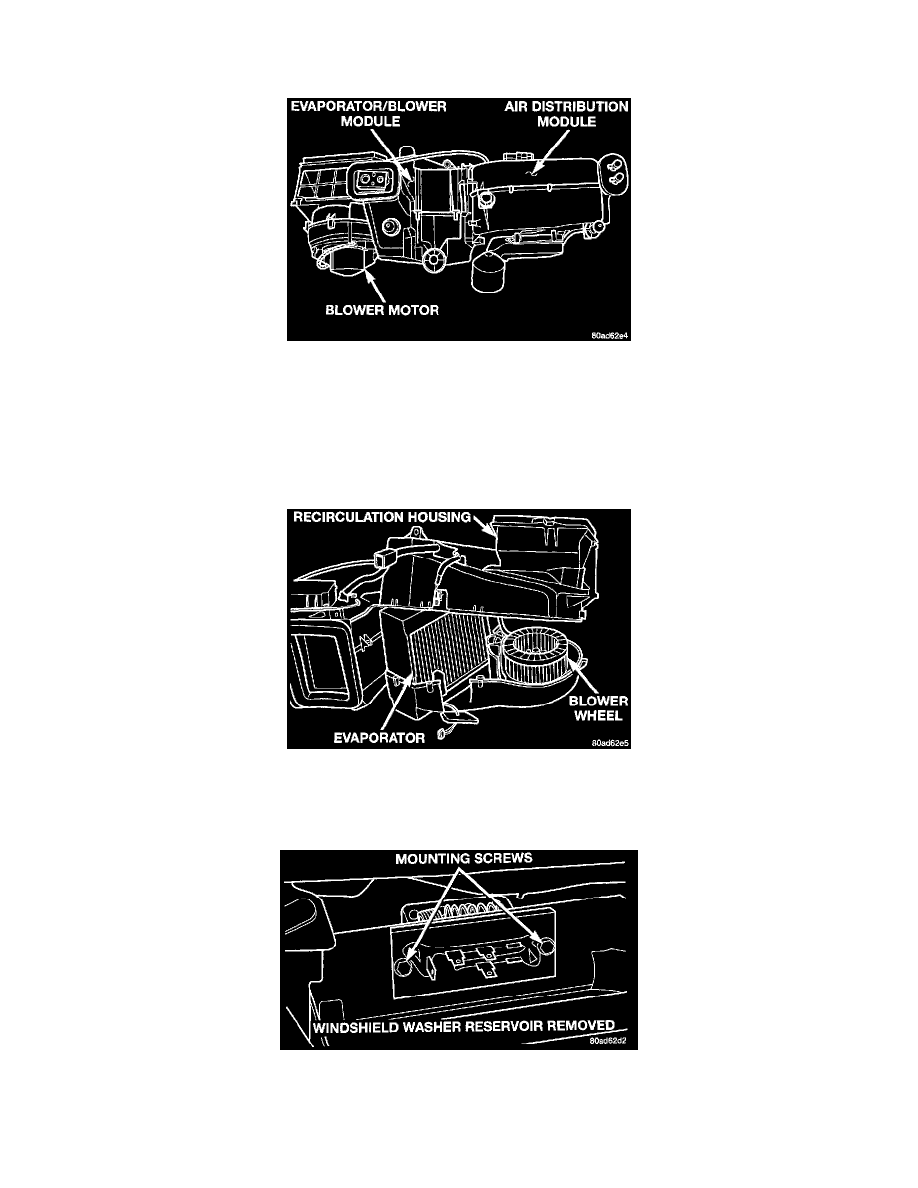 Evaporator Case: Service and Repair
Heater-A/C Housing Disassembly and Assembly
Fig 45  Heater & A/C Unit Housing
UNIT HOUSING RECONDITION
NOTE:  Heater-A/C housing must be removed from vehicle before performing this operation.
DISASSEMBLE
1. Place Heater-A/C unit assembly on workbench.
Fig 46  Recirculation Housing Removal
2. Remove upper recirculation air inlet housing.
3. Front air inlet door and lever is serviced with recirculation housing.
Fig 47  Blower Motor Resistor
4. Remove blower motor wiring at resistor.