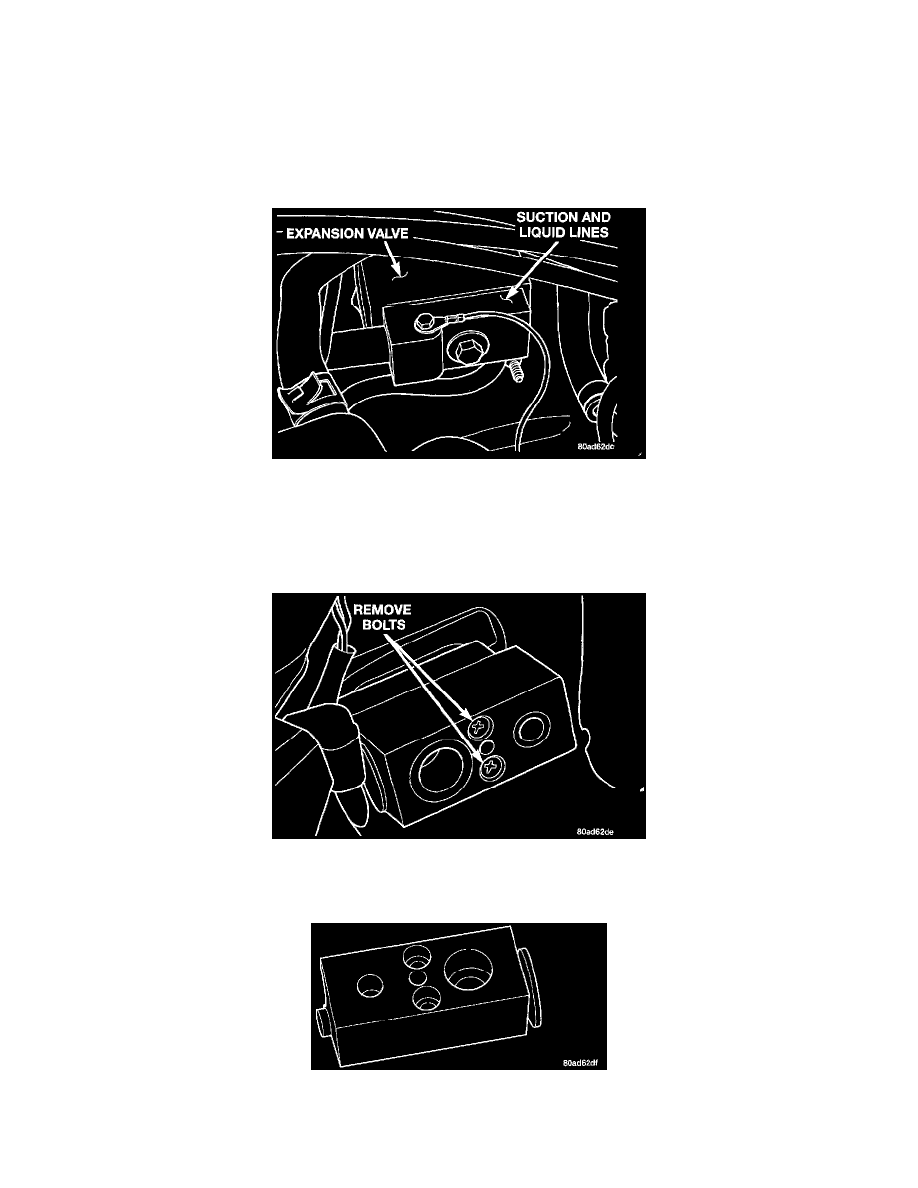 Expansion Valve: Service and Repair
WARNINGS: 
-
Avoid breathing a/c refrigerant and lubricant vapor or mist. Exposure may irritate eyes, nose and throat. use only approved service
equipment meeting SAE requirements to discharge R-134a system. If accidental system discharge occurs, ventilate work area before
resuming service.
-
R-134a service equipment or vehicle A/C system should not be pressure tested or leak tested with compressed air. Some mixtures of
air/R-134a have been shown to be combustible at elevated pressures. These mixtures are potentially dangerous and may result in fire or
explosion causing injury or property damage.
Fig 30  Suction And Liquid Lines At Expansion Valve
REMOVAL
1. Remove refrigerant from the A/C system using a refrigerant recovery machine.
2. Remove ground wire from the expansion valve.
3. Remove bolt attaching suction and liquid lines to expansion valve.
Fig 31  Expansion Valve Bolts
4. Remove two retaining bolts from expansion valve.
Fig 32  Expansion Valve
5. Remove expansion valve.