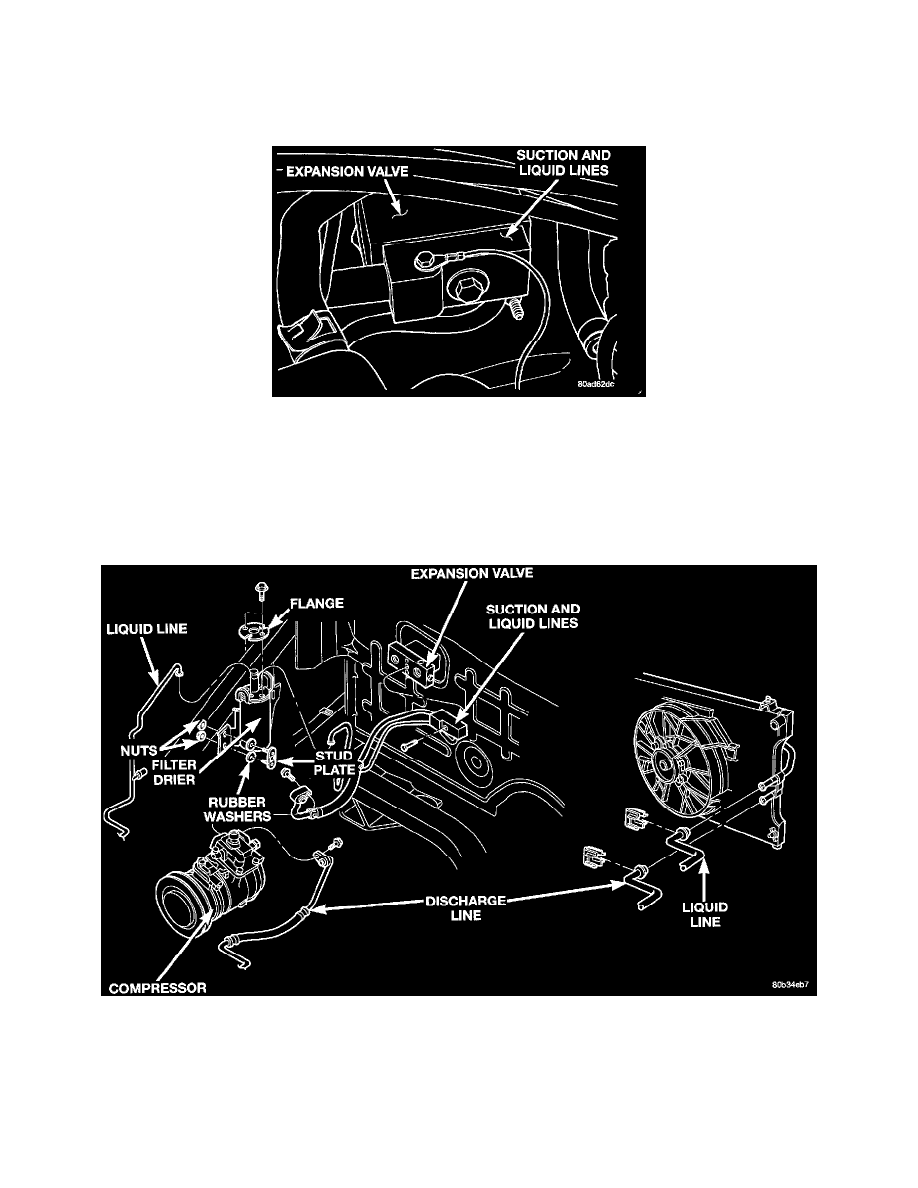 Hose/Line HVAC: Service and Repair
Suction and Liquid Line
To Expansion Valve
Fig 30  Suction And Liquid Lines At Expansion Valve
REMOVAL
1. Remove refrigerant from the A/C system using a refrigerant recovery machine.
2. Remove bolt attaching the suction and liquid lines to the expansion valve.
3. Remove suction and liquid line flange from expansion valve.
CAUTION:  Cap all lines that are not being replaced and cap the expansion valve tubes.
Fig 33  Suction And Liquid Lines
4. Remove flange bolts attaching lines to the receiver/drier. Remove flange. Disconnect liquid line from the receiver/drier.
5. Remove the bolt attaching the suction lines to the compressor.
6. Remove the suction and liquid line from the vehicle.
INSTALLATION
For installation, reverse the above procedures.