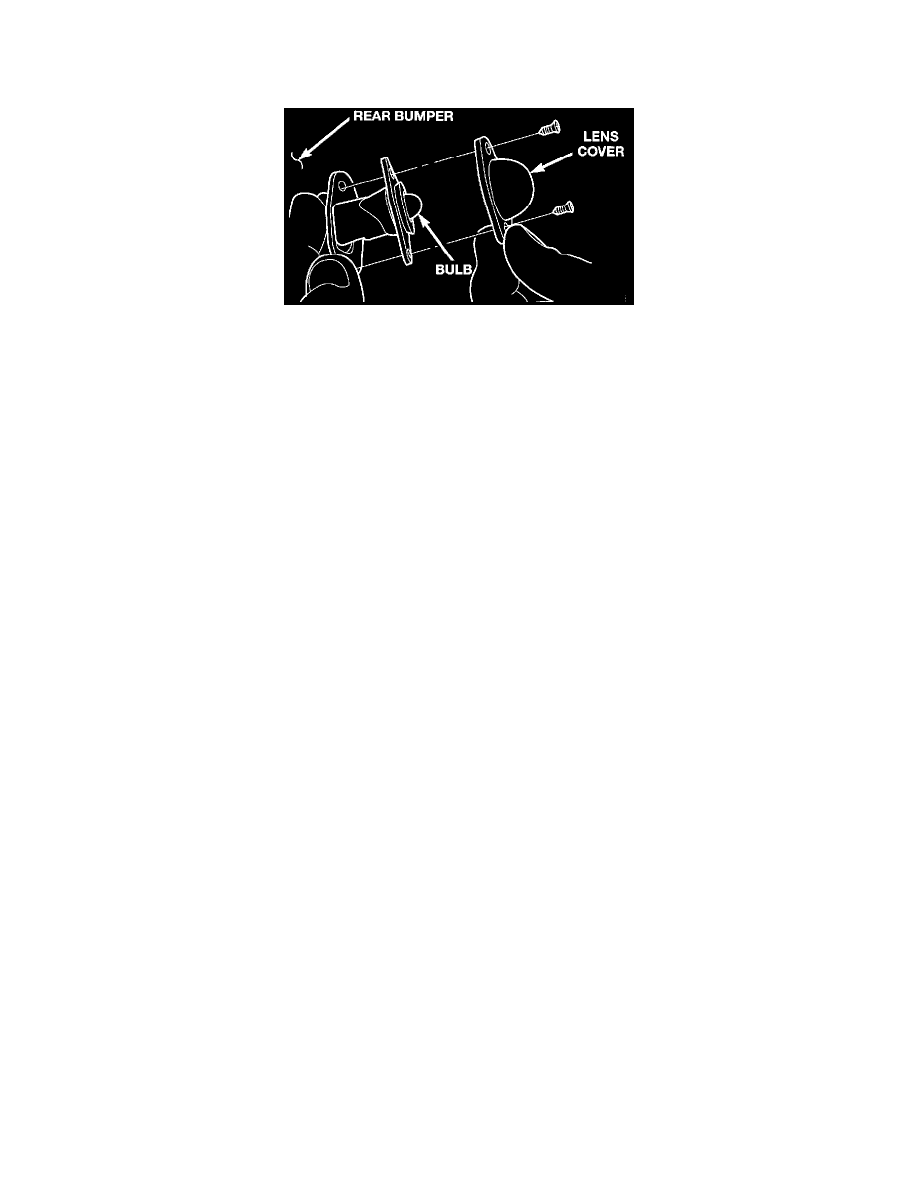 License Plate Bulb: Service and Repair
REMOVAL
1. Remove screws holding the license plate lamp lens to rear bumper.
License Plate Lens
2. Separate lens from the rear bumper.
3. Pull bulb from bulb socket.
INSTALLATION
1. Push bulb into bulb socket.
2. Position license plate lamp lens and gasket, if necessary, on rear bumper.
3. Install screws to hold lens and gasket to rear bumper.