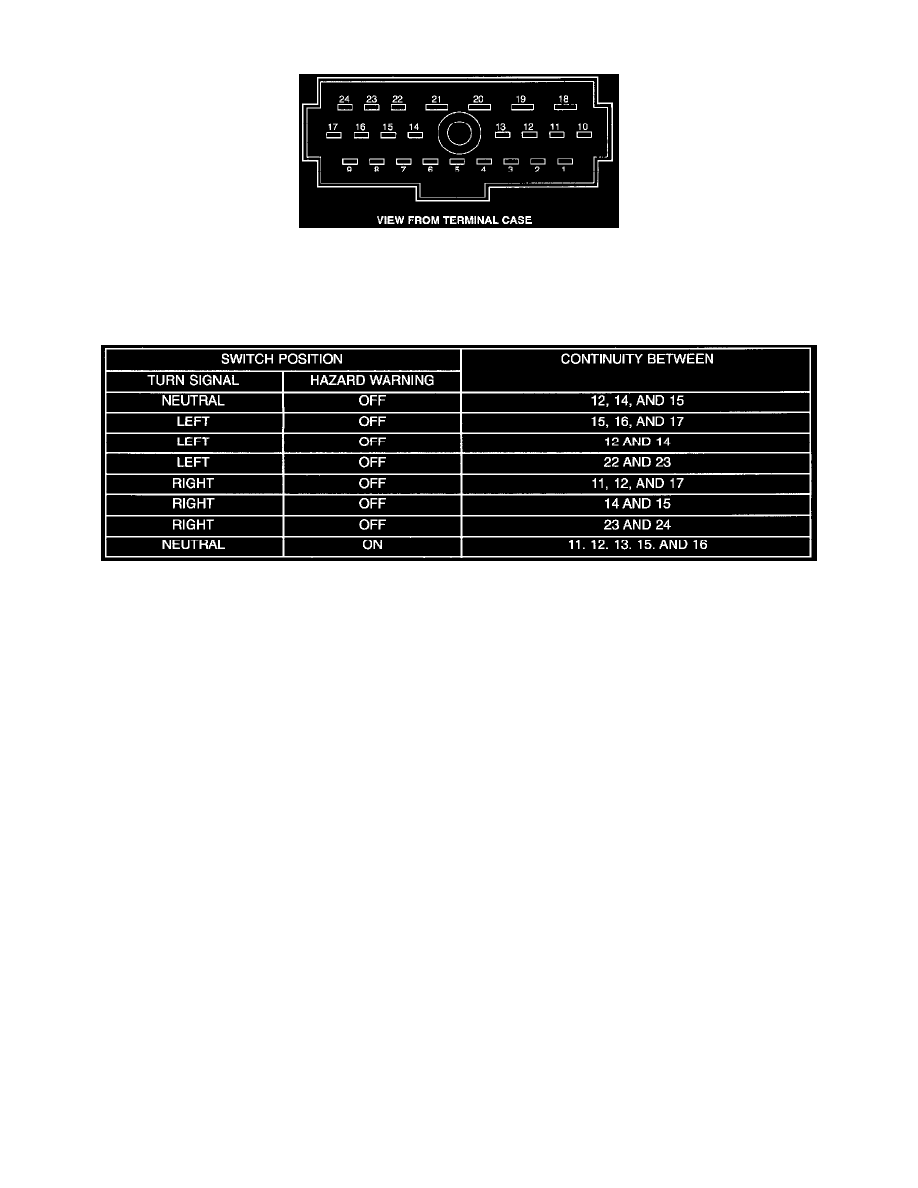 Turn Signal Switch: Testing and Inspection
Multi Function Switch Pin Call-Out
The multi-function switch contains electrical circuitry for turn signal, hazard warning, headlamp beam select, headlamp optical horn. This integrated
switch assembly is mounted to the left hand side of the steering column. Should any function of the Multi-Function Switch fail, the entire switch
assembly must be replaced. Refer to Multi-Function Switch Test table.
Multi Function Switch Continuity Test
To test the switch, first remove the column shrouds to gain access to the switch connector. Remove switch connector. Using an ohmmeter, test for
continuity (no resistance) between the terminals of the switch. Refer the Multi-Function Switch Continuity Test table.