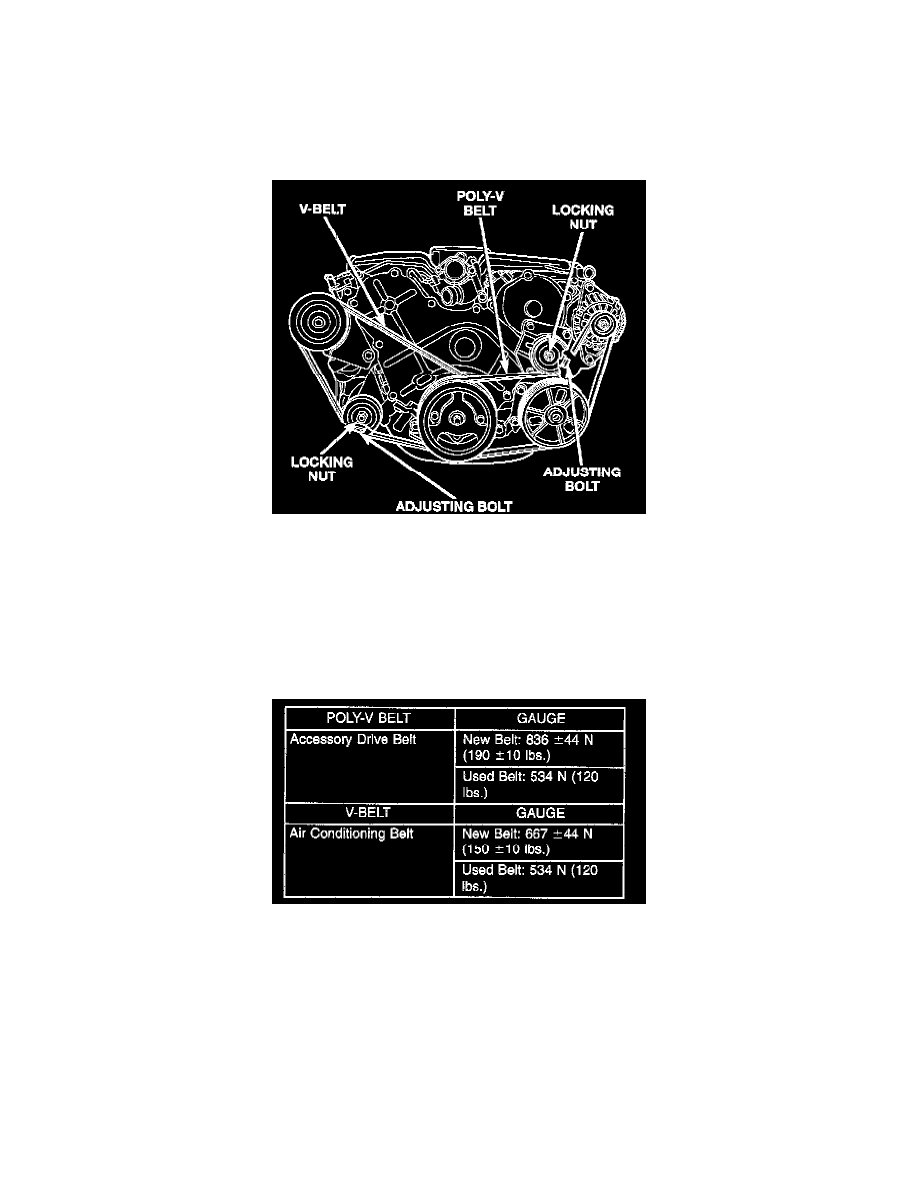 Drive Belt: Service and Repair
Removal and Installation
A/C Belt
Removal 
1. Remove accessory drive belt to gain access to the air conditioning drive belt.
Air Conditioning And Accessory Drive Belts
2. To remove air conditioning compressor drive belt, first loosen the tensioner pulley lock nut, then loosen the adjusting screw to the tensioner pulley
assembly until the belt can be removed.
Installation 
1. Install air conditioning belt over drive pulleys. Tighten the tensioner adjusting bolt until the belt is at specified tension using a Belt Tension Gauge.
Refer to Belt Tension Chart. Tighten tensioner pulley locking nut to 54 Nm (40 ft. lbs.).
2. Install accessory drive belt and adjust to specified tension.
Belt Tension Chart 
Air Conditioning Belt Tension Adjustment 
Loosen the tensioner pulley locking nut and adjust belt tension by tightening adjusting bolt. Use Belt Tension Gauge and refer to Belt Tension Chart
for specifications. Torque pulley nut to 54 Nm (40 ft. lbs.) after adjustment.
Accessory Drive Belt
The Poly-V generator/power steering belt has an adjustable tensioner pulley located on the timing belt cover.
Removal