< PREV PAGE
NEXT PAGE >
Prowler V6-3.5L VIN G (1999)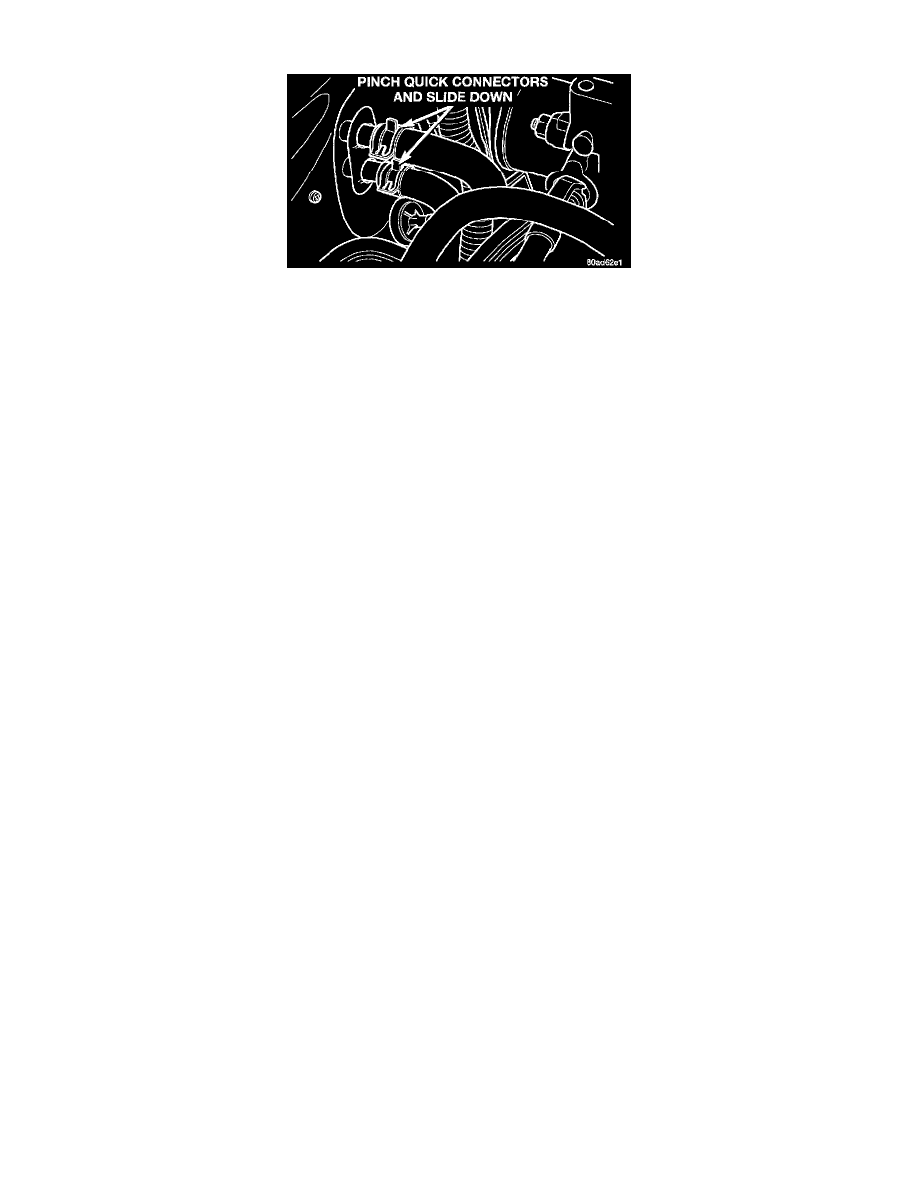 Heater Hose: Service and Repair
Fig 36  Heater Hose At Heater Core
NOTE:  The heater hoses used are preformed hoses with quick connect fittings at the engine. These hoses are not serviceable and must be replaced using
OEM parts. The hoses are attached at the heater core using spring tension clamps.
NOTE:  Review Safety Precautions and Warnings before proceeding with this operation.
REMOVAL
1. Drain engine cooling system. Refer to Cooling System.
2. Using thin slide-jaw pliers, pinch the quick connect fitting to release and enable the fitting to be moved so the hose can be removed.
3. Carefully rotate hose back and forth while tugging slightly away from connector nipple.
CAUTION:  When removing hoses from heater core inlet or outlet nipples, do not use excessive force. Heater core may become damaged and
leak engine coolant into heater unit.
INSTALLATION
For installation, reverse the above procedures.
< PREV PAGE
NEXT PAGE >