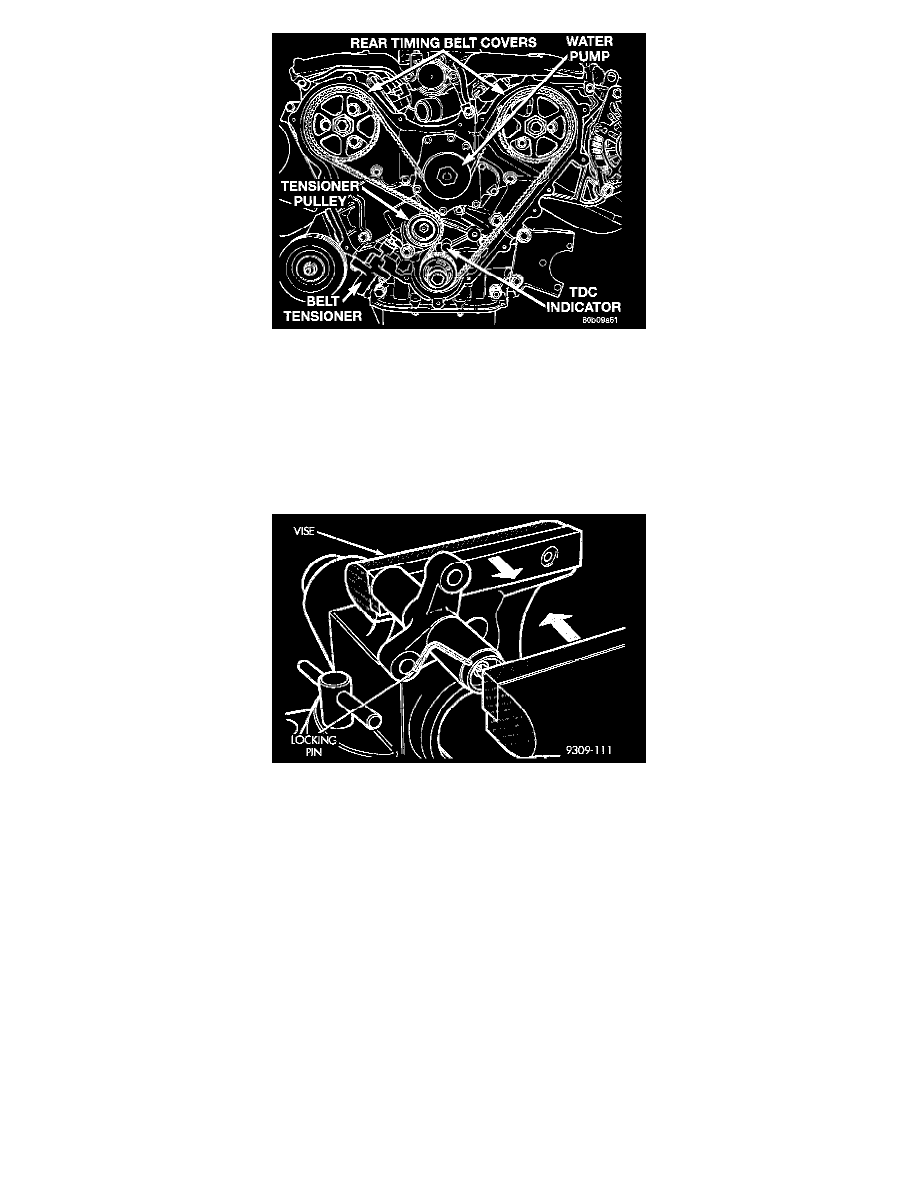 Timing Belt System
10. Remove the timing belt tensioner and remove timing belt.
Timing Belt Tensioner 
11. When tensioner is removed from the engine it is necessary to compress the plunger into the tensioner body.
CAUTION:  Compress the tensioner slowly, as damage to tensioner could result.
Compressing Timing Belt Tensioner
12. Place the tensioner into a vise and SLOWLY compress the plunger. Total bleed down of tensioner should take about 5 minutes.
CAUTION:  Index the tensioner in the vise the same way it is installed on the engine. This is to ensure proper pin orientation when tensioner is
installed on the engine.
13. When plunger is compressed into the tensioner body install a pin through the body and plunger to retain plunger in place until tensioner is
installed.
NOTE:  When timing belt tensioner is removed from engine, always store in the vertical (plunger facing upward), position.
Installation 
CAUTION:  This procedure can only be used when the camshaft sprockets HAVE NOT BEEN LOOSENED or removed from the camshafts.
CAUTION:  If camshafts have moved from the timing marks, always rotate camshaft towards the direction nearest to the timing marks (DO NOT
TURN CAMSHAFTS A FULL REVOLUTION OR DAMAGE to valves and/or pistons could result).