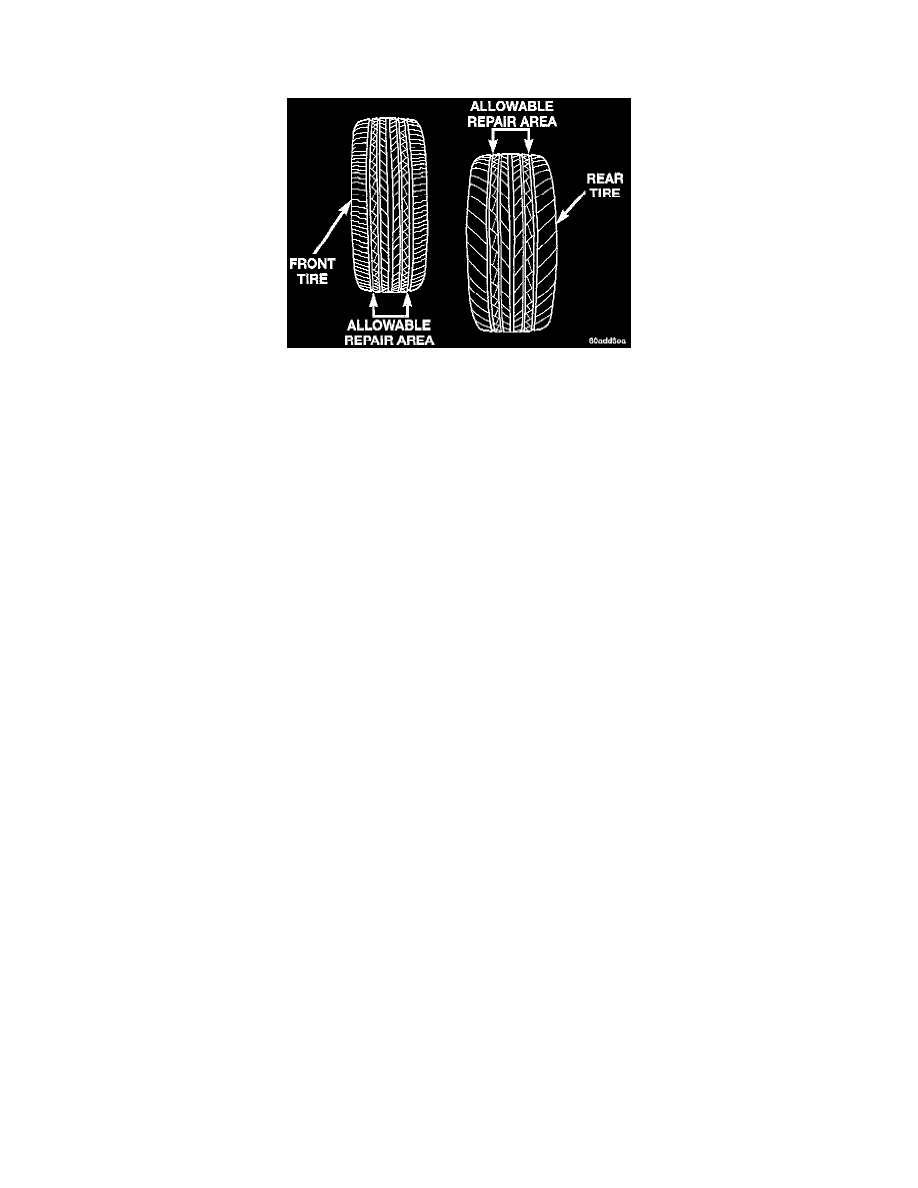 Tires: Service and Repair
Repairing Leaks
For proper repairing, a radial tire must be removed from the wheel and repaired (patched) from the inside of the tire. Repairs should only be made if the
defect, or puncture, is in the tread area of the tire. The tire should be replaced if the puncture is located in the sidewall.
Deflate tire completely before dismounting the tire from the wheel. Use a lubricant such as a mild soap solution when dismounting or mounting the tire.
When dismounting the tire from the rim, only use tools free of burrs or sharp edges which could damage the tire or the wheel.
Before mounting the tire on the wheel, make sure all dirt and/or oxidation is removed from the bead of the wheel.
Install the wheel and tire on the vehicle, and progressively tighten all 5 wheel nuts to a torque of 122 Nm (90 ft. lbs.).